Valentine's Day Pomegranate Cocktail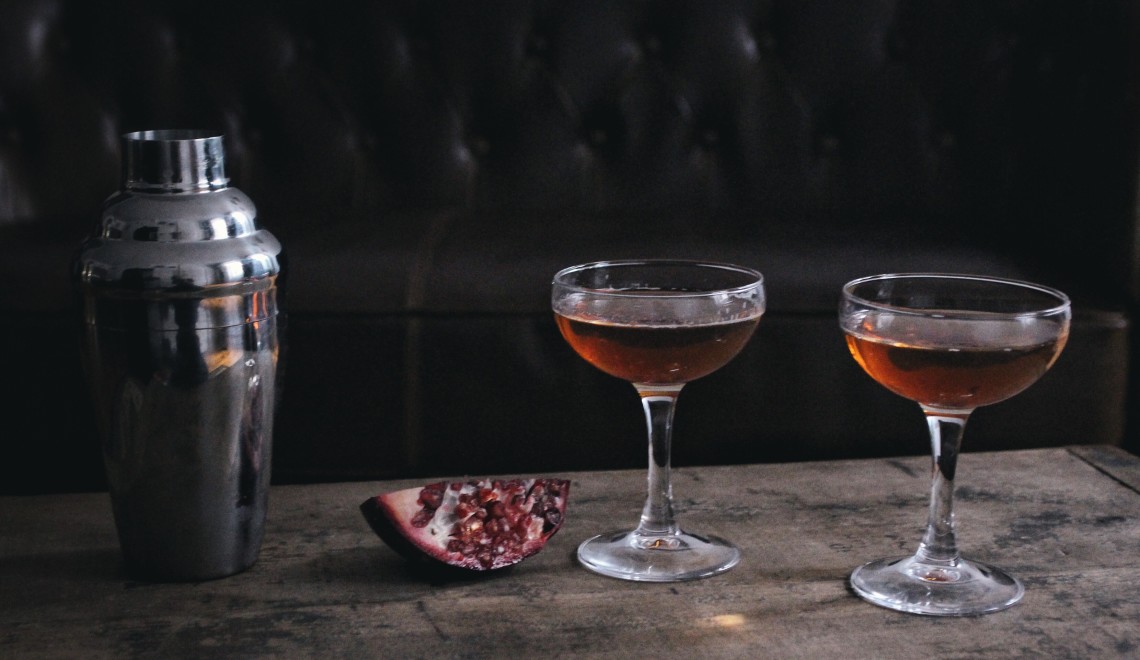 This Valentine's Day impress your lover with this antioxidant packed pomegranate cocktail. Technically a berry, the pomegranate is packed full of nutrients like Vitamin C, Vitamin K, Folate & fiber. This pomegranate cocktail has a high concentration of pomegranate juice which contains the antioxidants punicalagins. These antioxidants have activity levels comparable to red wine & green tea. Direct health benefits include lower risks of heart disease, some cancers, blood pressure & even erectile dysfunction.
Ingredients: (makes 2)
Place all of the ingredients into a cocktail shaker and shake until chilled. Strain the cocktail through the top of the shaker to remove the ice cubes. Garnish with pomegranate seeds & enjoy! Pair with our Whole Roasted Sumac Cauliflower for a completely crimson evening!