Whole Roasted Cauliflower with Sumac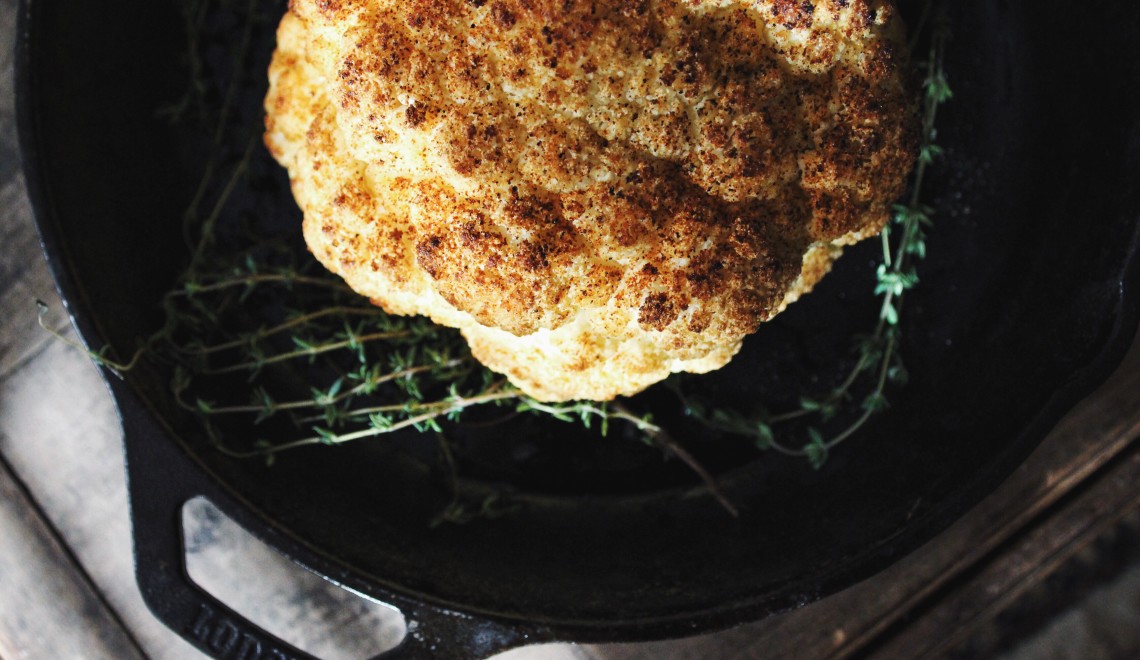 Citrusy flavored sumac gives this whole roasted cauliflower recipe a light and fresh taste. Learn more about the nutritional benefits of sumac here.
Ingredients:
1 medium cauliflower
1 tablespoon extra virgin olive oil
1 teaspoon sumac
pinch of salt and pepper
To begin, preheat your oven to 425 degrees Fahrenheit. Wash your cauliflower, remove the leaves & cut the steam making it flat so that cauliflower can stand without falling over.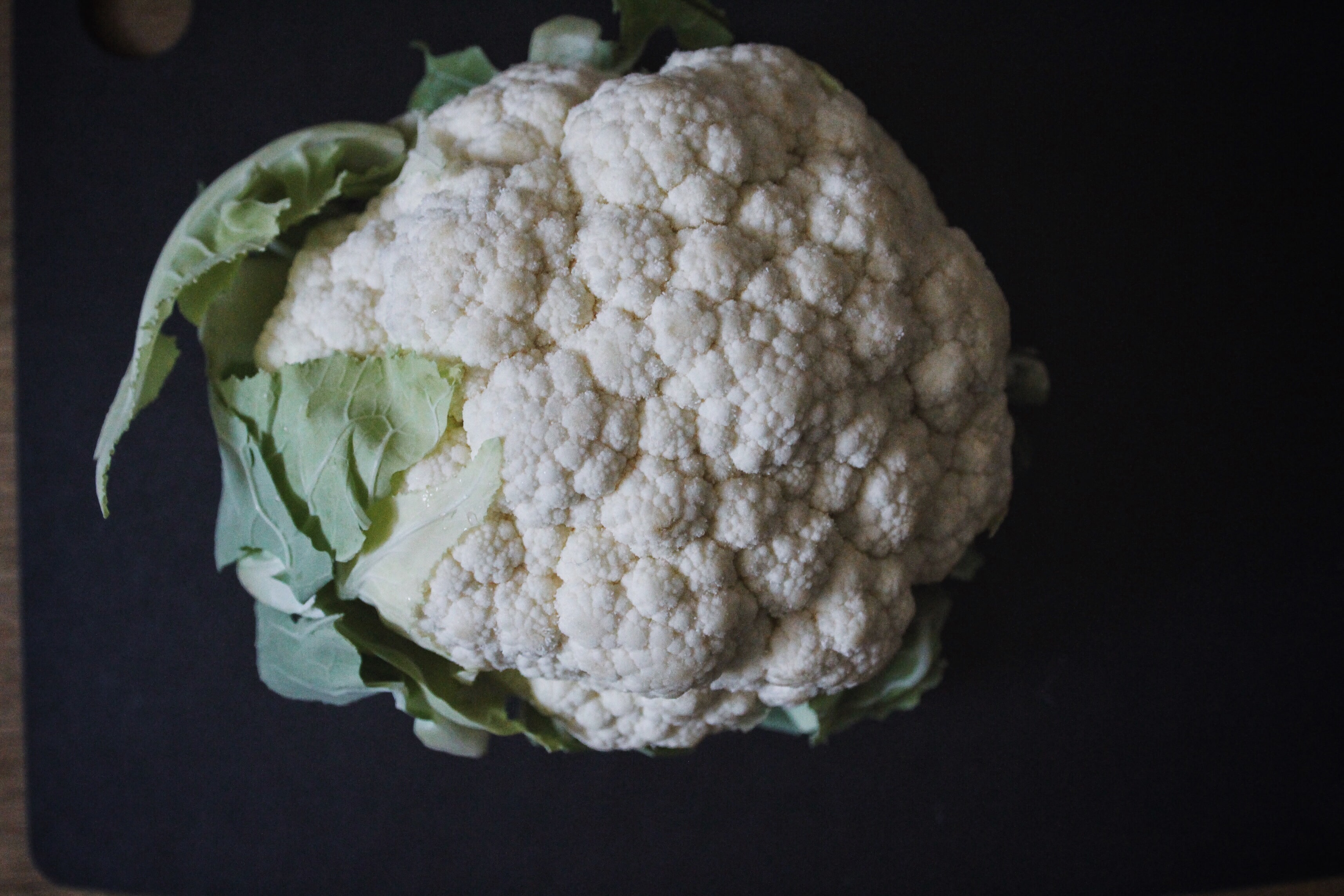 Drizzle the with olive oil and cover the cauliflower with aluminum foil. Roast the covered cauliflower for 45-55 mins (longer for larger cauliflower).
After 45 mins, uncover the cauliflower, drizzle with additional olive oil and sprinkle with sumac, salt & pepper. Roast uncovered for an additional 15-25 mins or until browned.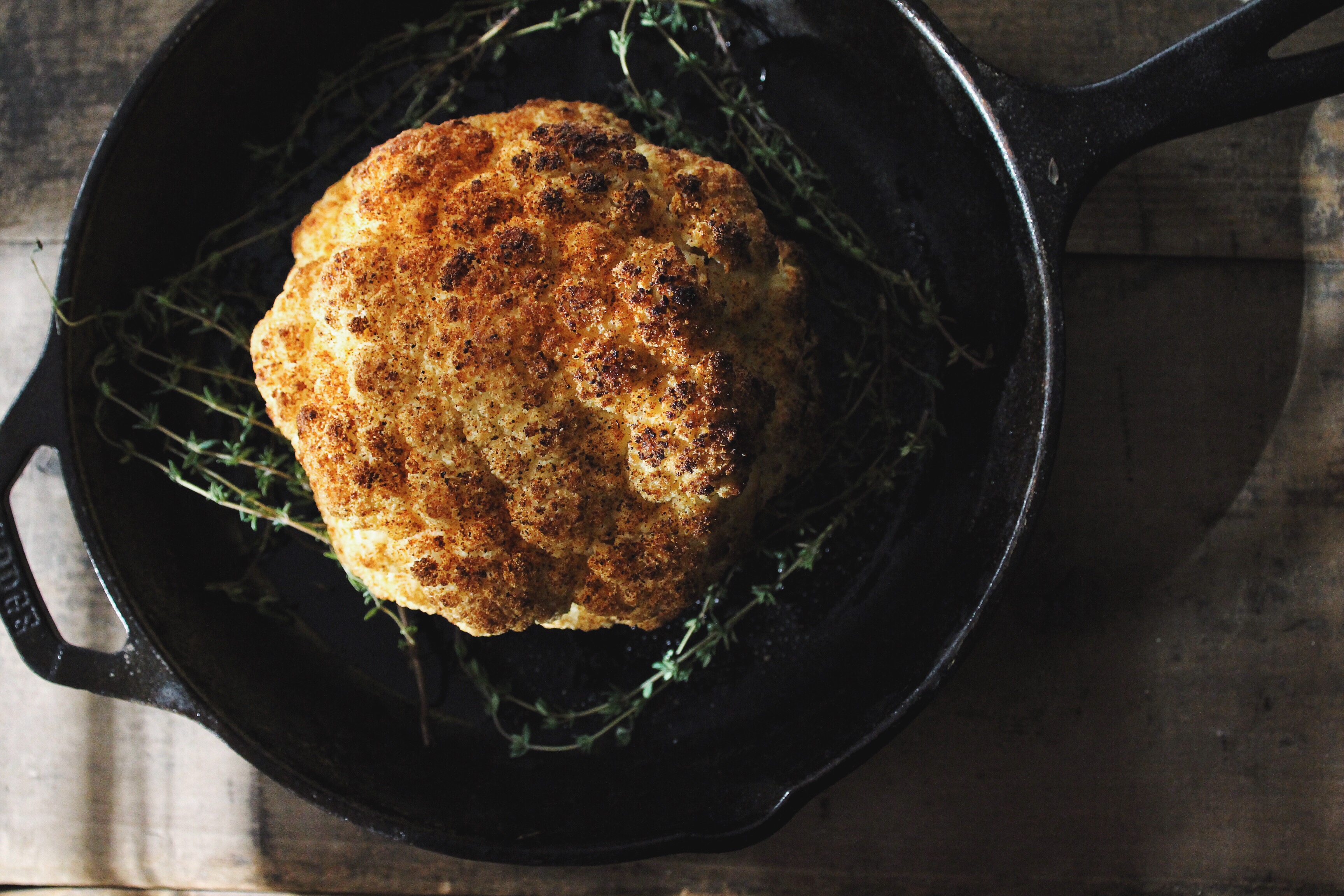 While the cauliflower is roasting, prepare the harissa tahini sauce.
Ingredients:
juice from 1/2 lemon
1 clove garlic
2 tablespoons tahini
1/2 cup harissa, we used Villa Jerada
Place all of the ingredients into a food processor & blend until fully mixed. Add a dash of olive oil or additional tahini if needed.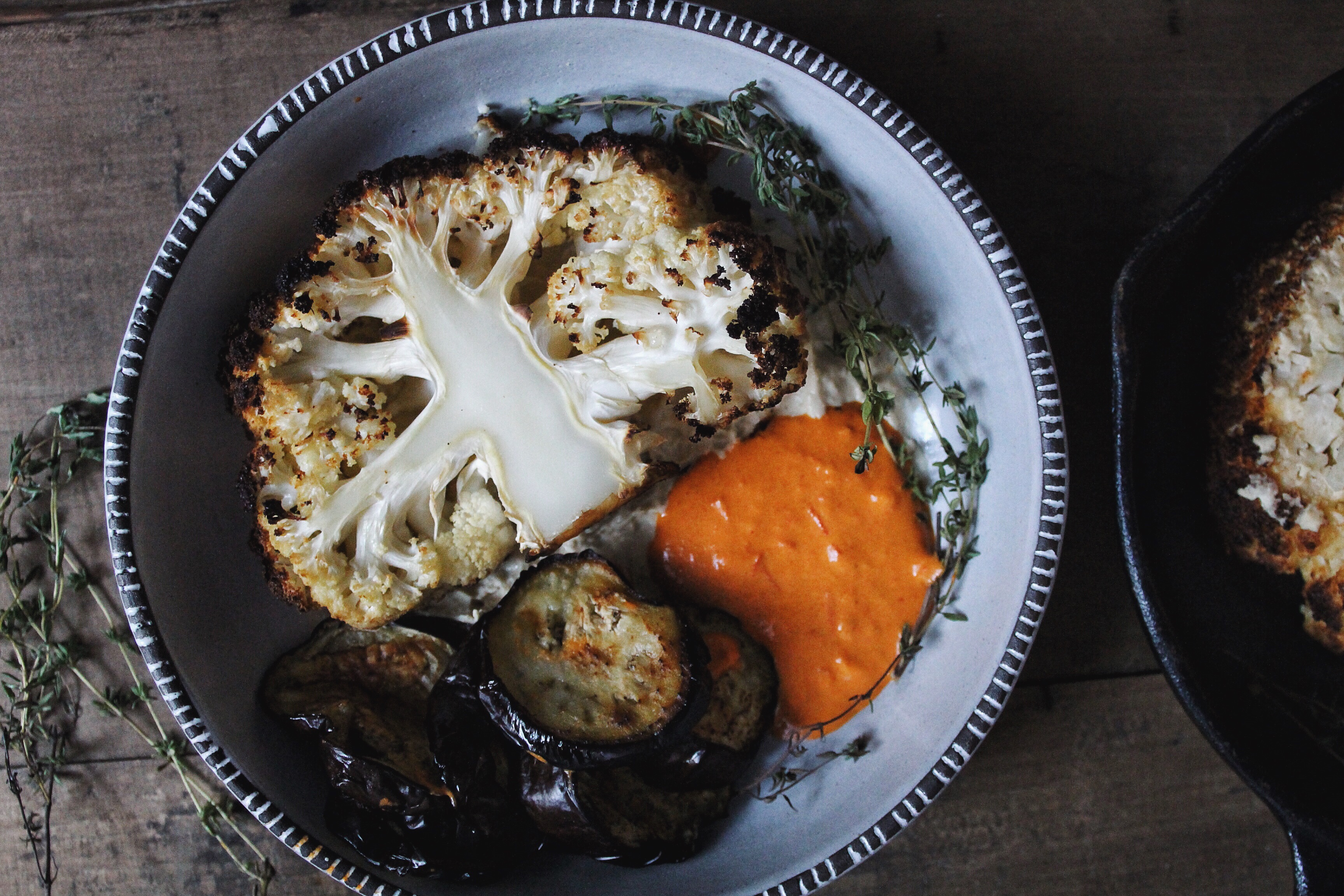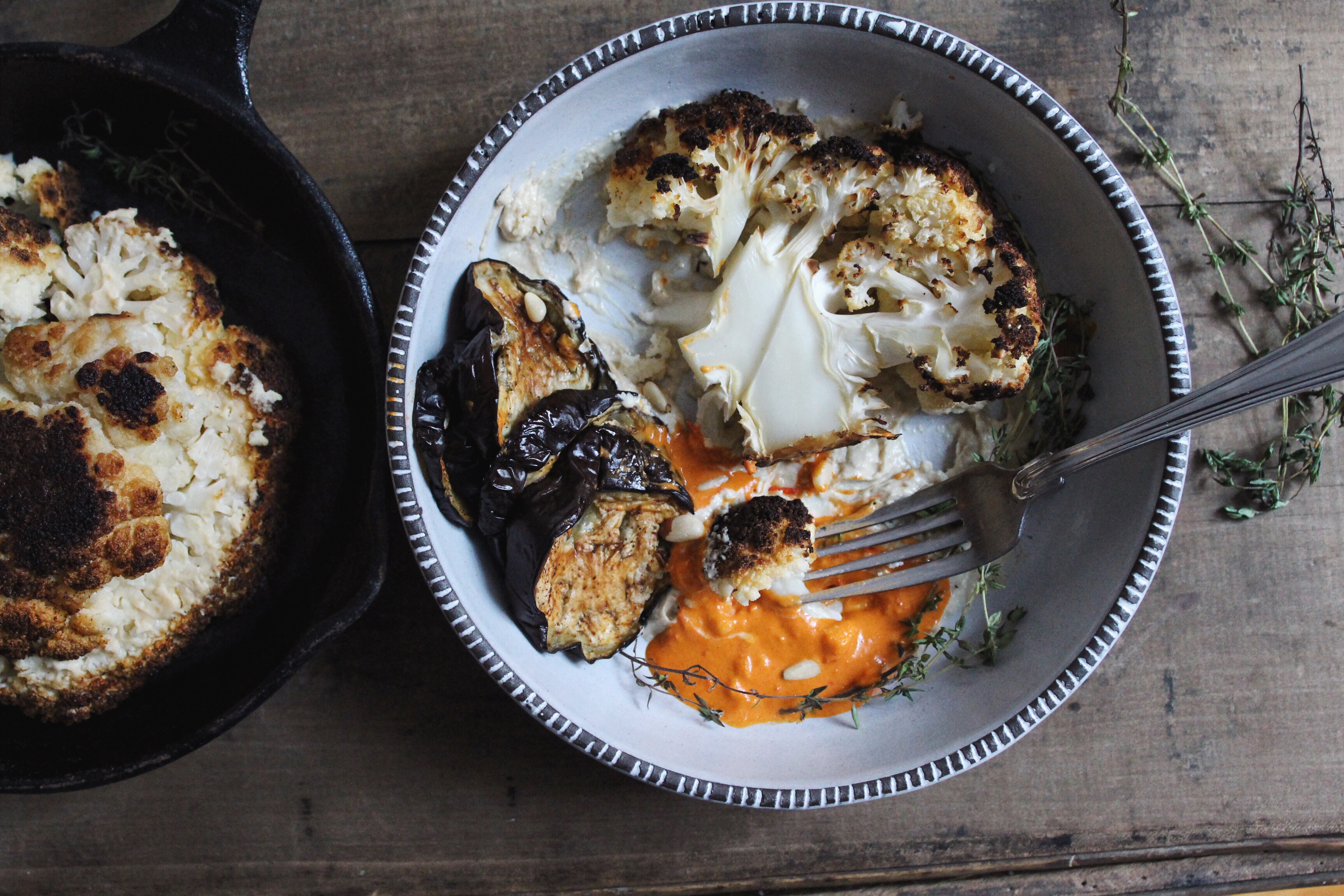 To serve, smear a layer of hummus across a plate or wide bowl. Top with roasted cauliflower steak or florets as will as any other roasted vegetable you make like. Drizzle with the harissa tahini sauce and sprinkle with toasted pine nuts for an added crunch!