Vegan Stuffed Acorn Squash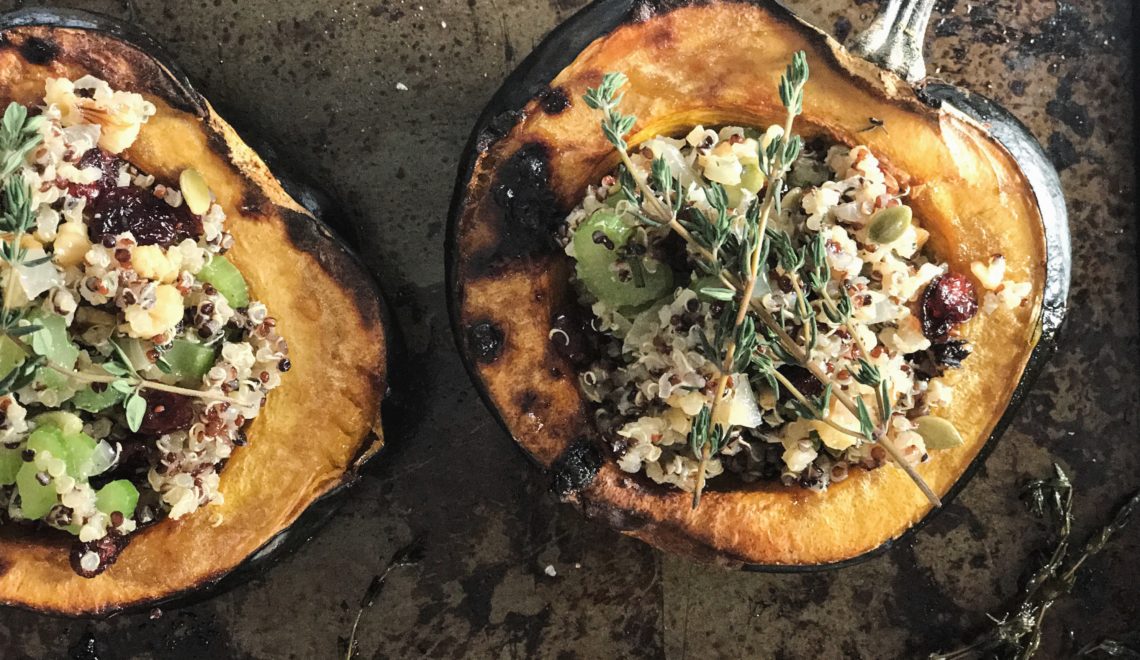 Every year, when the weather cools down & the leaves start to fall, our minds (& social feeds) become flooded with comforting holiday recipes. But, if you're like us, when it comes down to it, we always fall back on the same old standbys: mashed potatoes, stuffing & green bean casseroles, to name a few. Sound familiar?! Well, this season we conjured up a little motivation & thought we might try something new -these vegan stuffed acorn squash.
We wanted to make something as nutrient-dense as it was tasty, & this quinoa "stuffing" stuffed acorn squash was just the ticket. We combined all the familiar tastes of traditional stuffing to make this dish a stand-out at your Thanksgiving or other season celebration.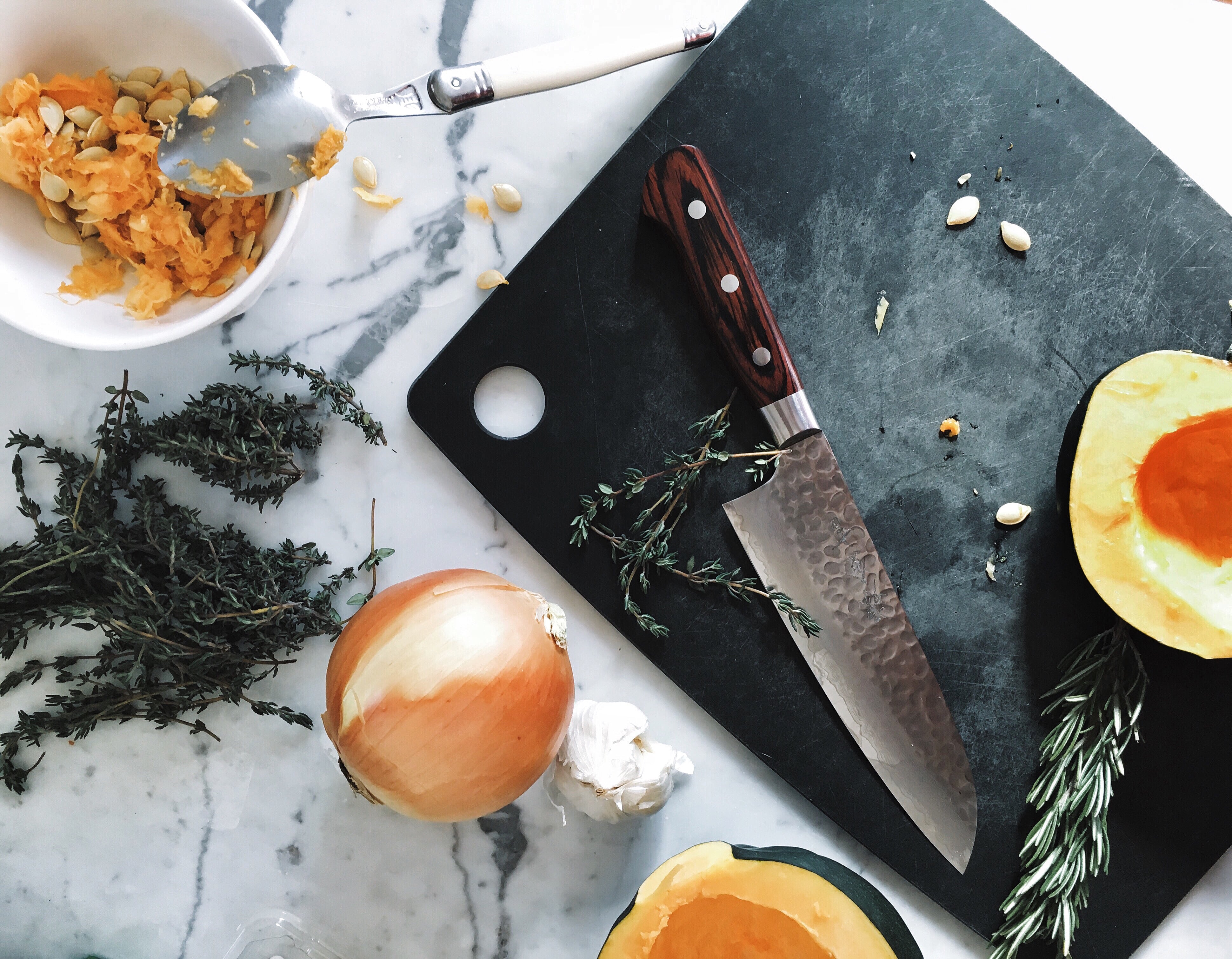 Before we get into the recipe, here are a few reasons why you shouldn't feel the least bit guilty about indulging in these beautiful & health vegan stuffed acorn squashes:
Quinoa is gluten-free (& so is this whole recipe!), in addition to being packed with protein, fiber & amino acids
Acorn squash is extremely high in vitamins A & C. Hello, immune-booster! The acorn squash is also high in fiber & packed with the essential minerals potassium, magnesium, iron & calcium
Cranberries are low in calories while high in flavor & antioxidants
Walnuts are full of the healthy omega-3 & omega-6 fats
Pumpkin seeds, which contain sleep promoting L-tryptophan (same as turkey), are one of the most alkaline-forming seeds which is great for a balanced belly
Celery, which is also full of flavor & low in calories, is high in vitamin K & fiber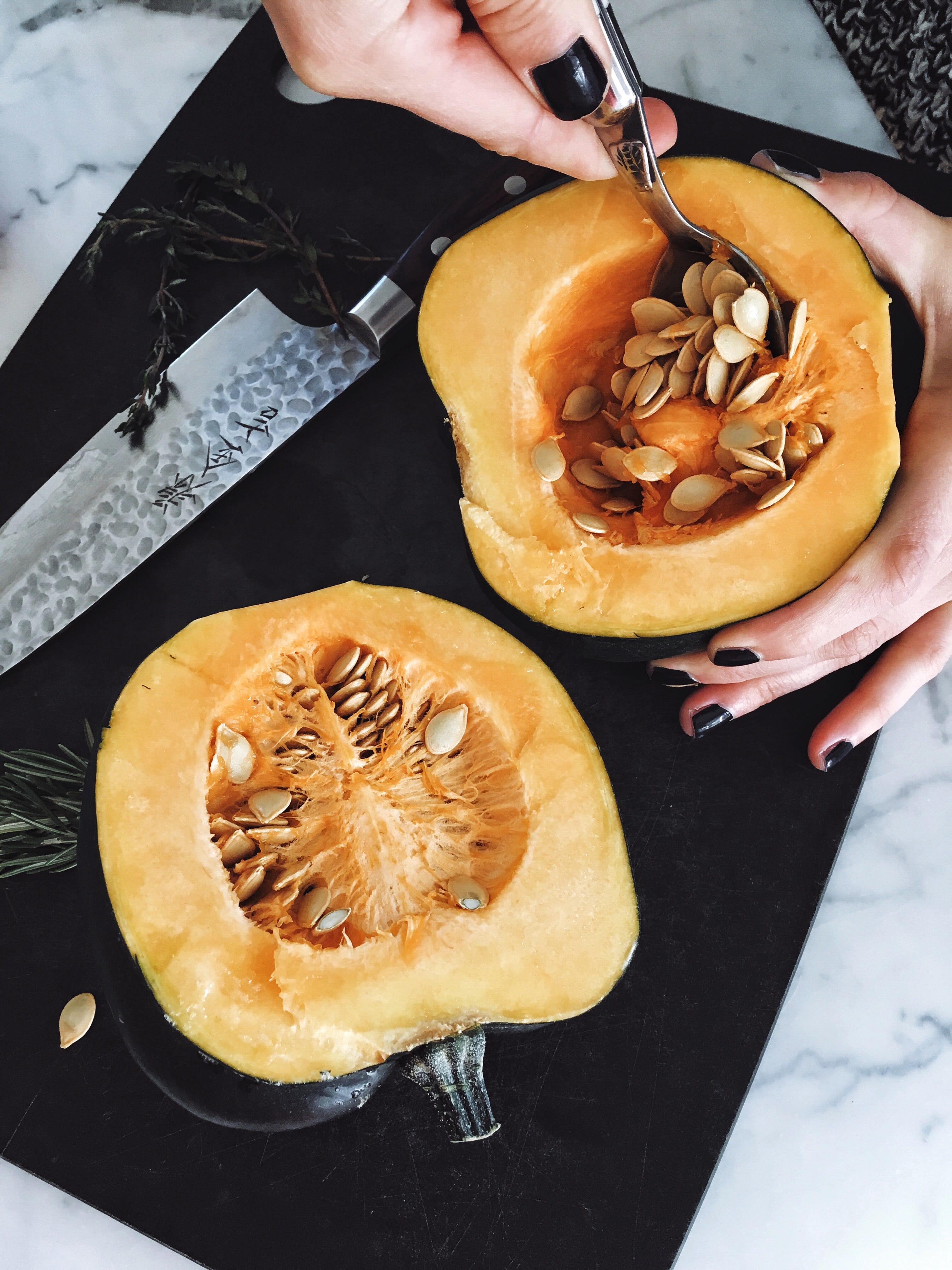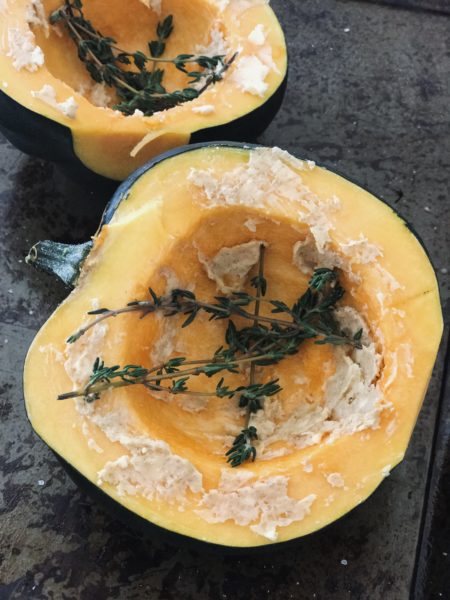 This recipe works great as a main course or as a side dish. To serve as a side dish, simple cut each serving in half to create 4 pieces.
Vegan Stuffed Acorn Squash
Makes 2 main dishes or 4 side dishes
Ingredients
for the acorn squash
1 acorn squash, halved
1 tablespoon vegan butter
1 teaspoon brown sugar
pinch of salt
6 thyme sprigs
for the stuffing
1 tablespoon olive oil
1/4 medium yellow onion
1 clove garlic
2 stalks celery, chopped
1/2 teaspoon fresh thyme, chopped
1/2 teaspoon fresh rosemary, chopped
1 cup quinoa, cooked
1/4 cup dried cranberries
1/4 cup walnuts, chopped
Additional herbs for garnish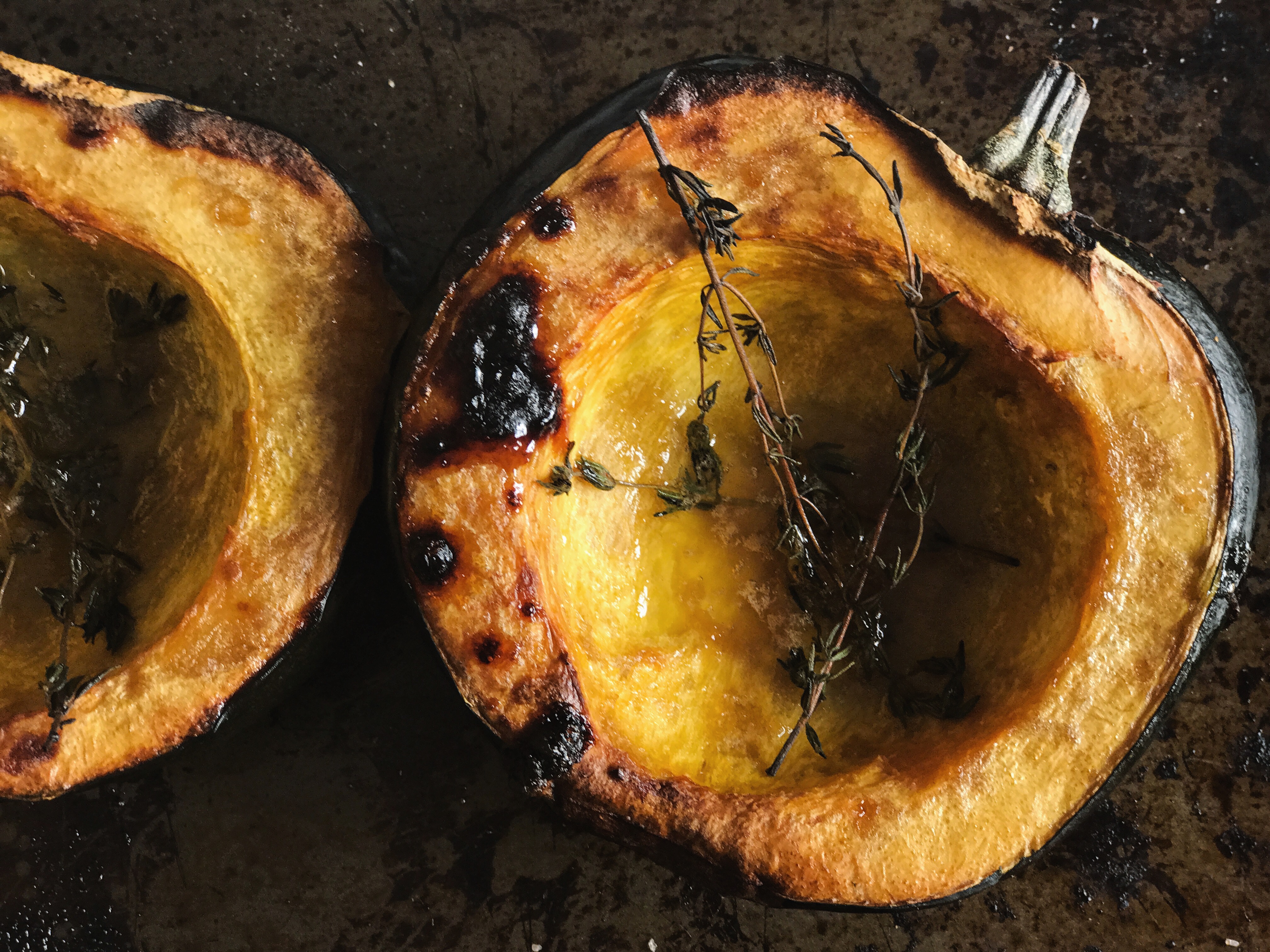 Directions
Begin by preheating the over to 400 degrees. Cut the acorn squash in half & remove the seeds. Mix the vegan butter & brown sugar until fully combined. Spread the butter mixture across the cut half of the acorn squash & place on a baking sheet. Stuff the sprigs of fresh thyme into the hole in the acorn squash & roast for 45 minutes or until brown & soft.
Begin to prepare the gluten-free quinoa stuffing.  Heat olive oil in a pan over medium high heat; then add the onion & garlic. Cook over medium heat for about 5 minutes. Next add the celery & herbs, cooking for an additional 5 minutes, until the vegetables are soft.
In a small bowl, toss the cooked vegetables, quinoa, cranberries & pumpkin seeds together. Add salt & pepper to taste.
Once the acorn squash are fully cooked & have cooled for several minutes, scoop the stuffing mixture into each acorn squash.
Garnish with additional herbs & enjoy!