Sweet Potato Summer Rolls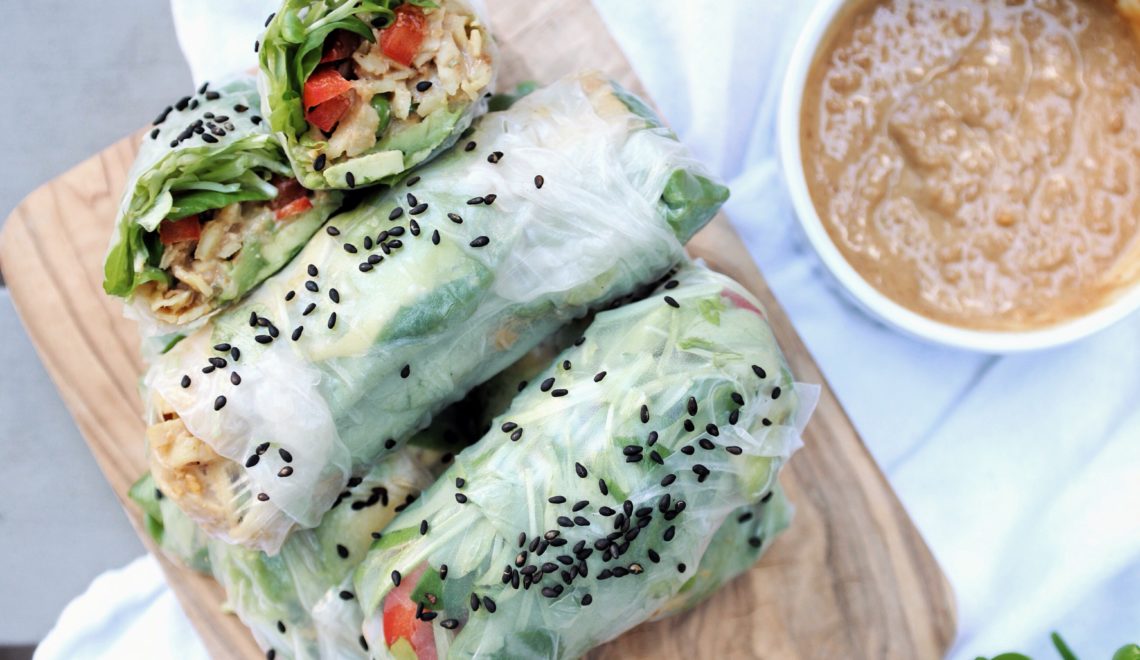 I don't know about you, but as these summer days start to get hotter & hotter my desire to turn on the oven or the range absolutely dissolves. These Sweet Potato Summer Rolls help fill in the gaps between fresh salads & Seamless orders [guilty]. Lately, I've been really craving the nutty & tangy flavor of peanut sauce resulting in way too many orders of Beyond Sushi's Nutty Buddy rice paper wrap. This recipe is inspired by that dish, swapping sweet potatoes for the buckwheat noodles. The outcome is absolutely delicious!
These sweet potato summer rolls begin by spiralizing a few sweet potatoes. If you have a handheld spiralizer like I do, you will want to make sure to purchase skinny sweet potatoes. If they are too thick they will not fit through the device.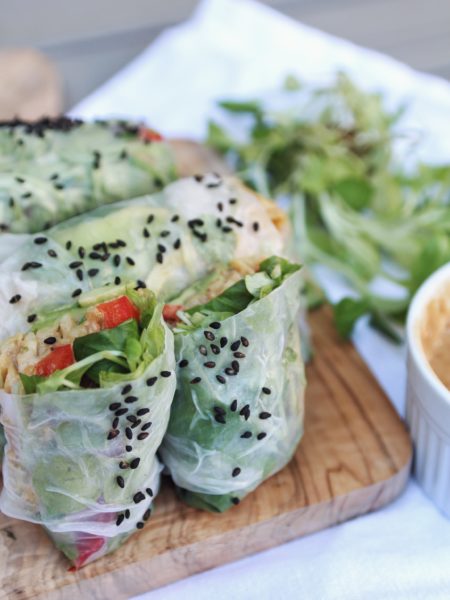 Sweet Potato Summer Rolls
(makes 6 summer rolls)
Ingredients:
2-3 thin, medium sweet potatoes
1 teaspoon extra virgin olive oil
1/2 cup fresh peas
1 small red bell pepper
1 1/2 cup micro-greens
1 avocado
6 summer roll wrappers
For the peanut sauce:
3/4 cup freshly ground organic peanut butter
1 inch fresh ginger, peeled
1 medium clove garlic
2 tablespoons rice vinegar
1/4 cup soy sauce
1/2 medium serrano pepper
1 tablespoon brown sugar
2 tablespoons or more filtered water
1 teaspoon toasted black sesame seeds
Directions:
Begin by peeling the sweet potatoes and spiralizing them to create long noodles. Over medium heat, add the olive oil to a pan & cook the sweet potatoes for 5 minutes. The noodles should be lightly cooked, but not so soft they fall apart. Once they are cooked, put them aside to cool.
While the noodles are cooling, make the peanut sauce. Add the peanut butter, ginger, garlic, rice vinegar, soy sauce, serrano pepper & brown sugar into a food processor & blend until smooth. Add between 2 tablespoons to 1/4 cup water to the sauce in order to thin it out a little. Blend until fully incorporated. The sauce should be thin enough to coat the noodles, but still thick.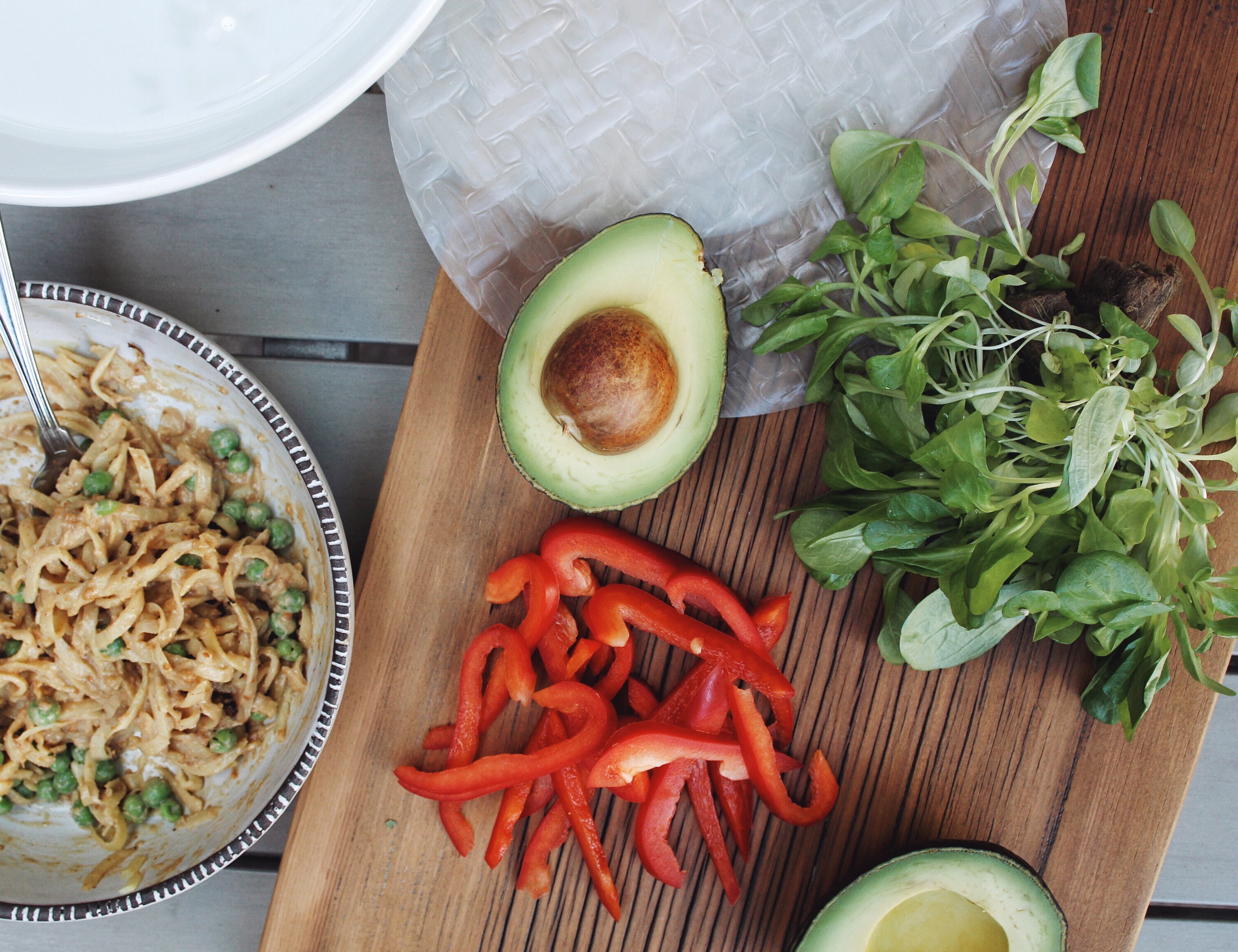 Next, mix the peas with the sweet potato noodles & toss with a generous amount of peanut sauce. You should have plenty left to use as a dipping sauce. Place the remainder in a small bowl for serving.
Now it's time to assemble the summer rolls. Make sure you have everything easily assessable & ready to go. You will need a big bowl of lukewarm water to dip the summer roll wrappers in. Begin by wetting the whole wrapper & laying it flat. Fill it with a layer of micro-greens, red bell pepper, sweet potato mixture & avocado. Finally, roll the wrappers similar to a burrito. Top with toasted black sesame seeds & enjoy!