Paradise Lost to Plastic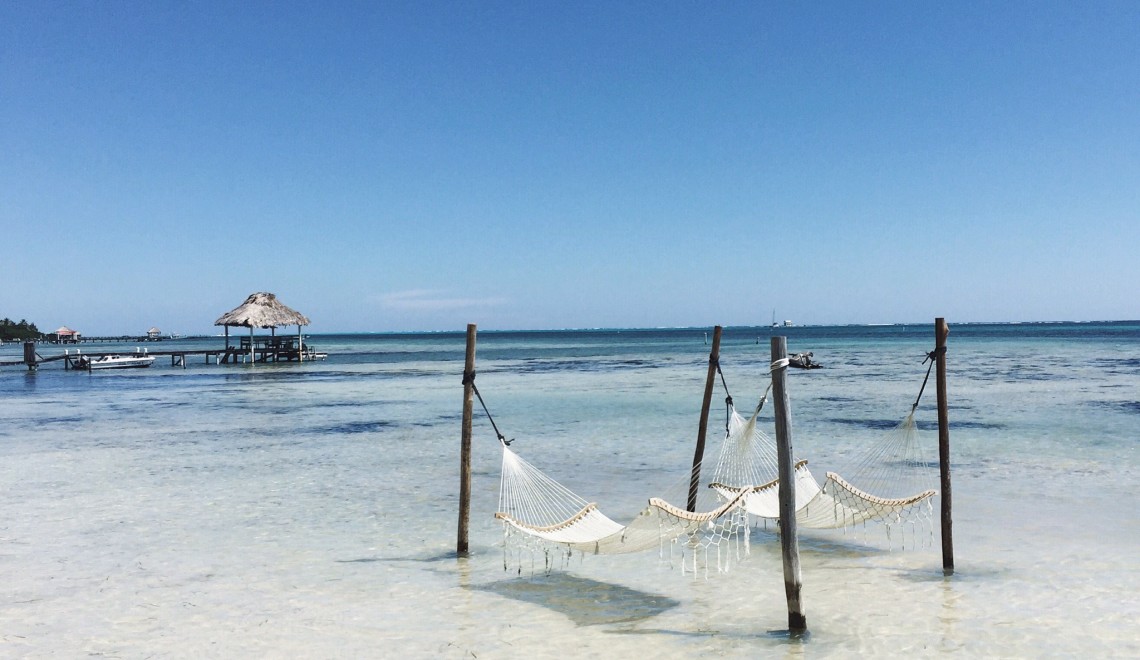 A couple of weeks ago I had the opportunity to visit the gorgeous country of Belize for a quick escape from the NYC cold. We visited the peaceful island of Ambergris Caye where we sat on the quiet beach with books and listened to the wind rustle the palm trees -cocktail in hand, of course. We even had the opportunity to go snorkeling out on the Belize Barrier Reef where we swam with colorful fish, nurse sharks, sting rays the size of mini-coopers, and even a couple of majestic sea turtles. The ocean was full of life, and getting a relatively quick glimpse of it made me feel reconnected to Mother Nature in a way that had been previously stolen from me by NYC. I felt as if all was right in my little the world -I had found a little sliver of paradise that stood alone away from the real world. That was until I took a short walk up the beach and found a truly disturbing sight. Plastic, from the ocean, had accumulated on the unmanned beaches.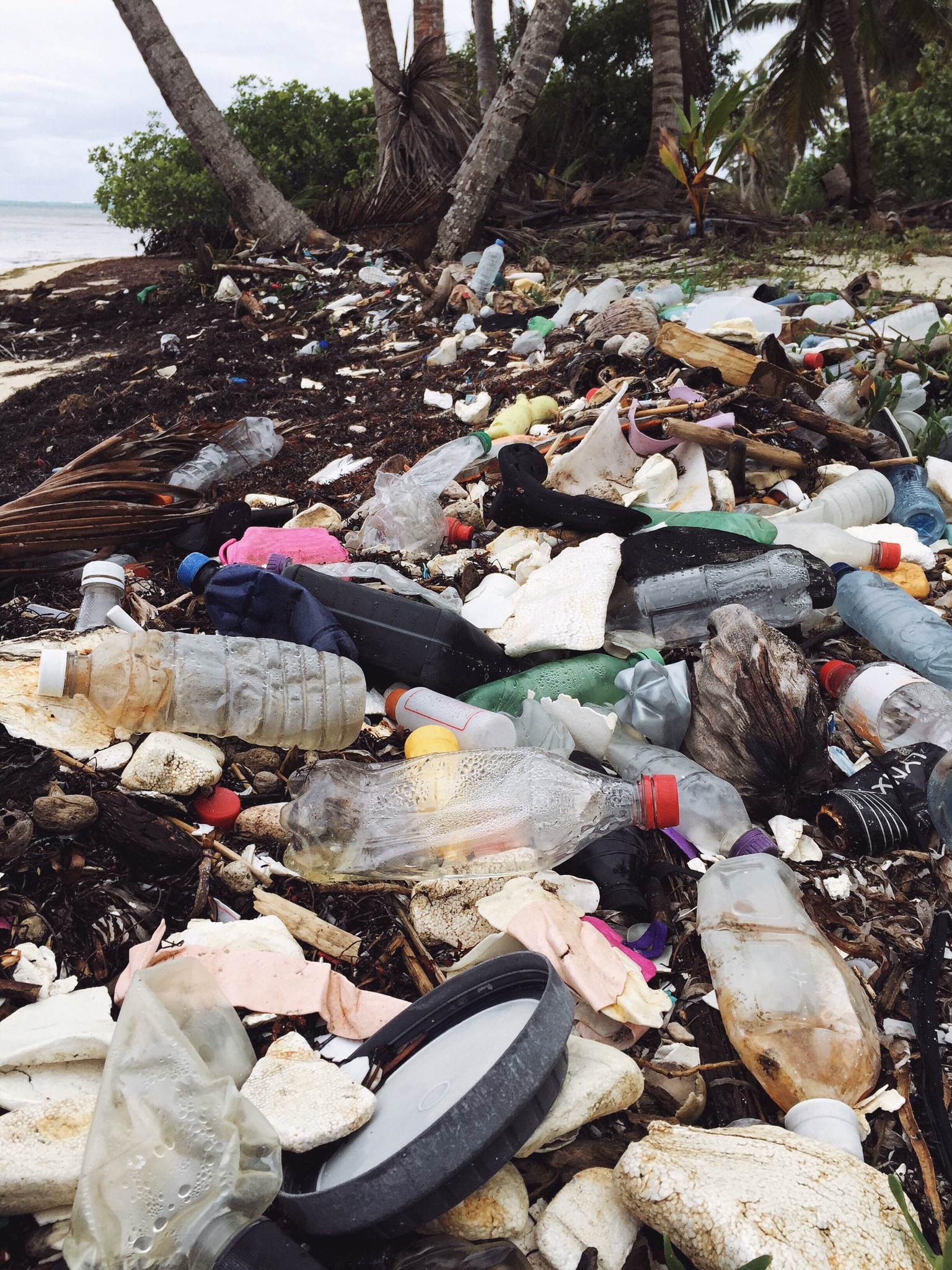 Amergris Caye is still a relatively up and coming tourist destination and not all of the beach front has been developed. Along the beach, between the small hotels and resorts, are long stretched of undeveloped land where the dense jungle vegetation comes right up to the ocean. These stretches of the beach are unmanned, meaning no one comes to remove unsightly seaweed or any trash that washes up. There is no local beach clean-up crew here. This is what beaches look like when left alone. And their appearance is shocking.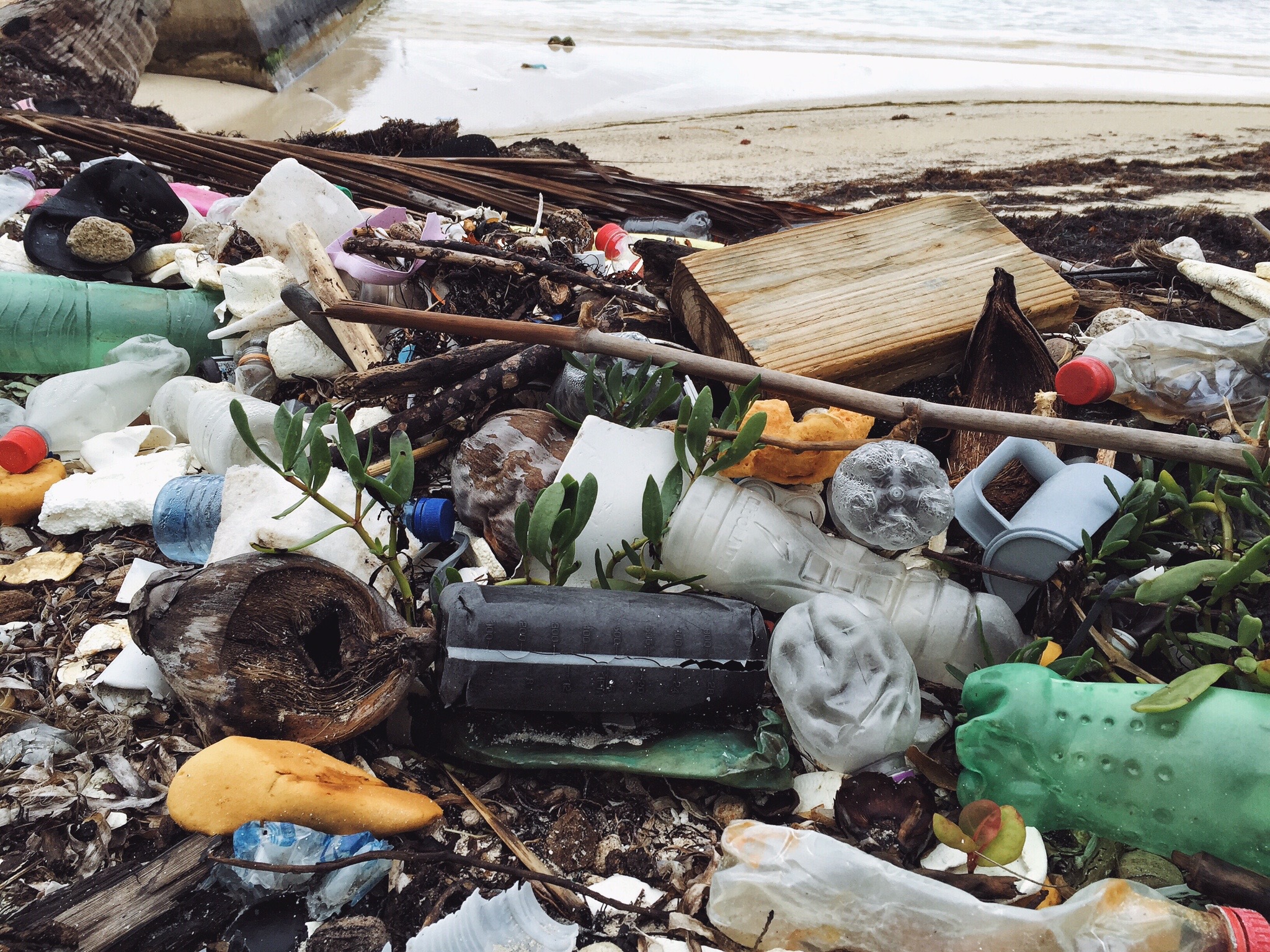 I couldn't believe the variety of plastic items that turned up on this beach. Countless plastic soda bottles, car oil containers, shoes & shoe parts, toothbrushes, shaving razors handles, bottle caps, children's toys, as well as tons of little indistinguishable pieces. I couldn't help but recognize some of the items as things I have sometimes thrown away or not recycled. I had this thought of all of my toothbrushes I've used over the course of my life sitting on some otherwise beautiful beach somewhere. I thought of my new sea creature friends dodging my floating toothbrushes as they swim along the reef. And at that moment I knew it was time to spread the word of change.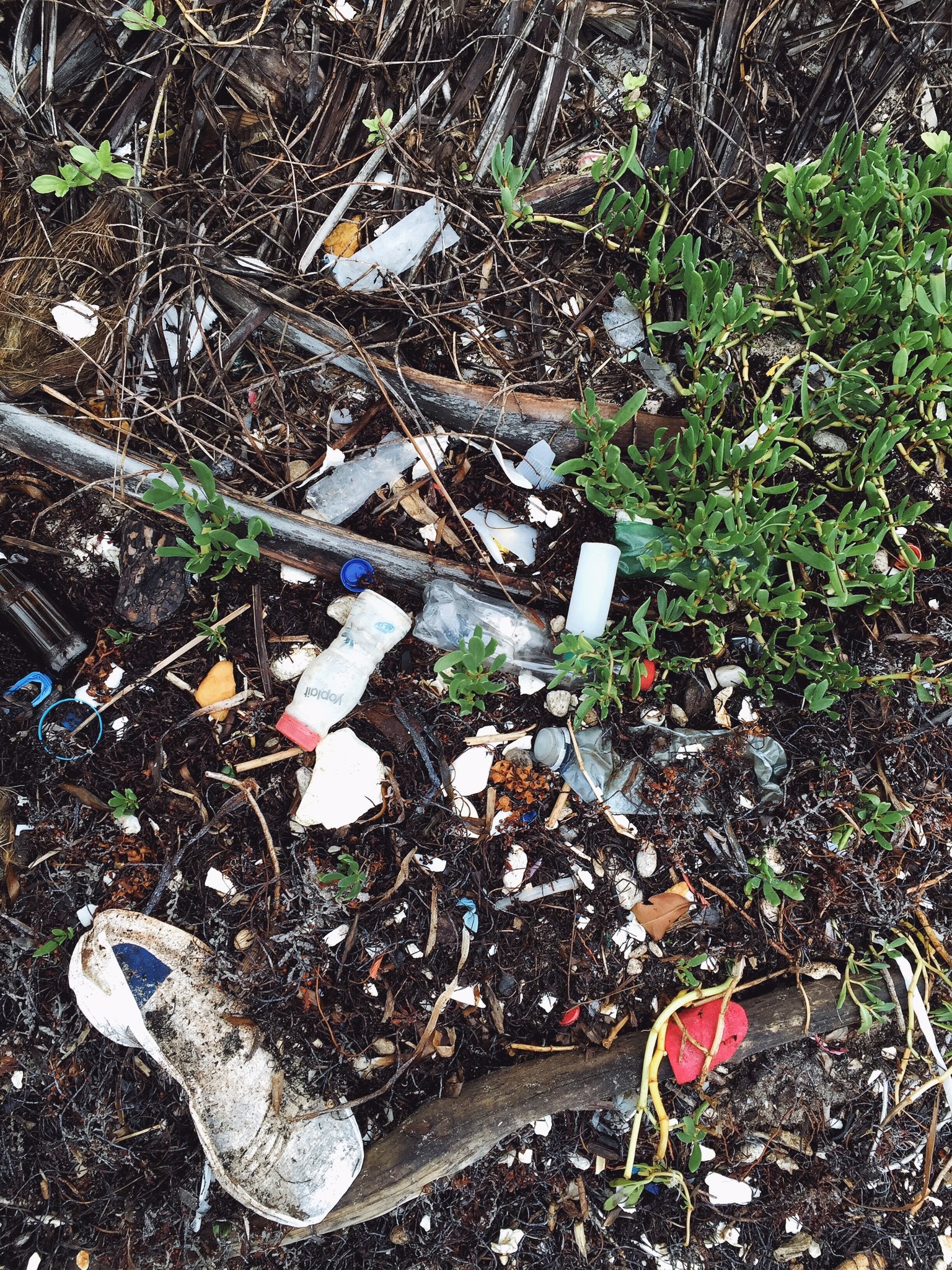 Living our daily lives without plastic is difficult if not nearly impossible. I think think the compromise is to at least be mindful when using plastic products and to make sure they end up recycled properly. If you notice your work or school isn't participating in a recycling program, maybe it's time to bring it to their attention that you want them to start. Using refillable containers instead of purchasing pre-filled water bottles can make a huge difference. The blog Trash is for Tossers is really helpful & inspiring for cutting down on trash accumulation. Together we can reduce the amount of plastic and trash in our oceans.