Last Minute Gift Ideas: It's the little things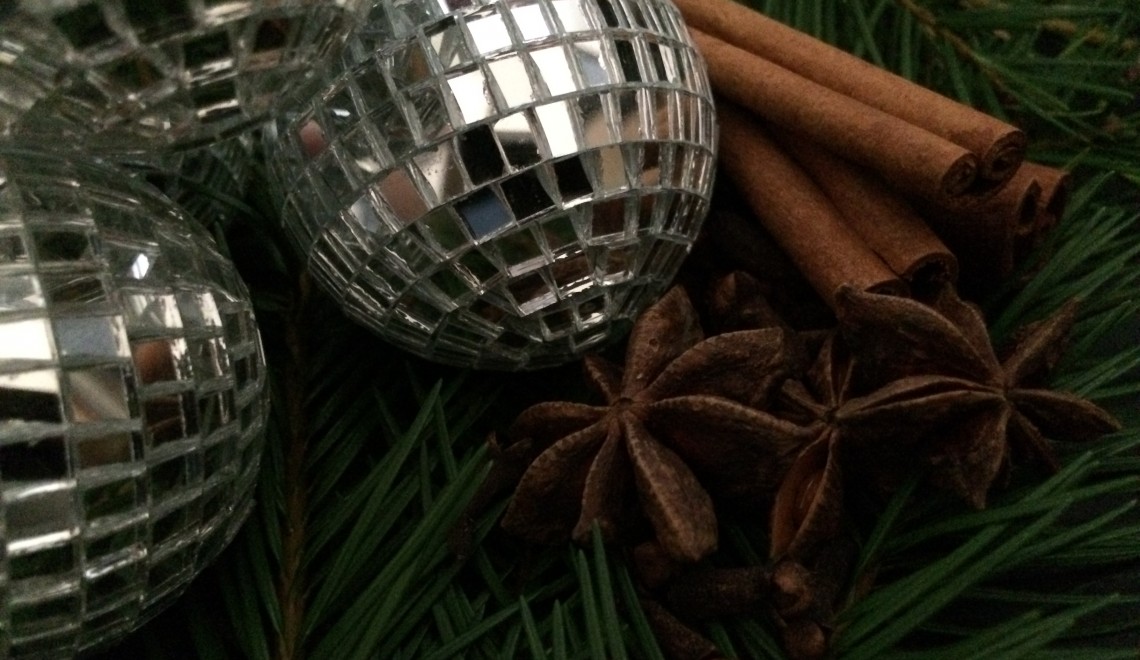 Let's be honest, there are things we would all like to find hiding in our Christmas stockings, but a lot of the time those little things cost big money.  In our "gifting" post we decided to go easy on our wallets and be a bit more practical.  Here is our selection of a few "conscious" last minute gift ideas we would love to be given or give this holiday season.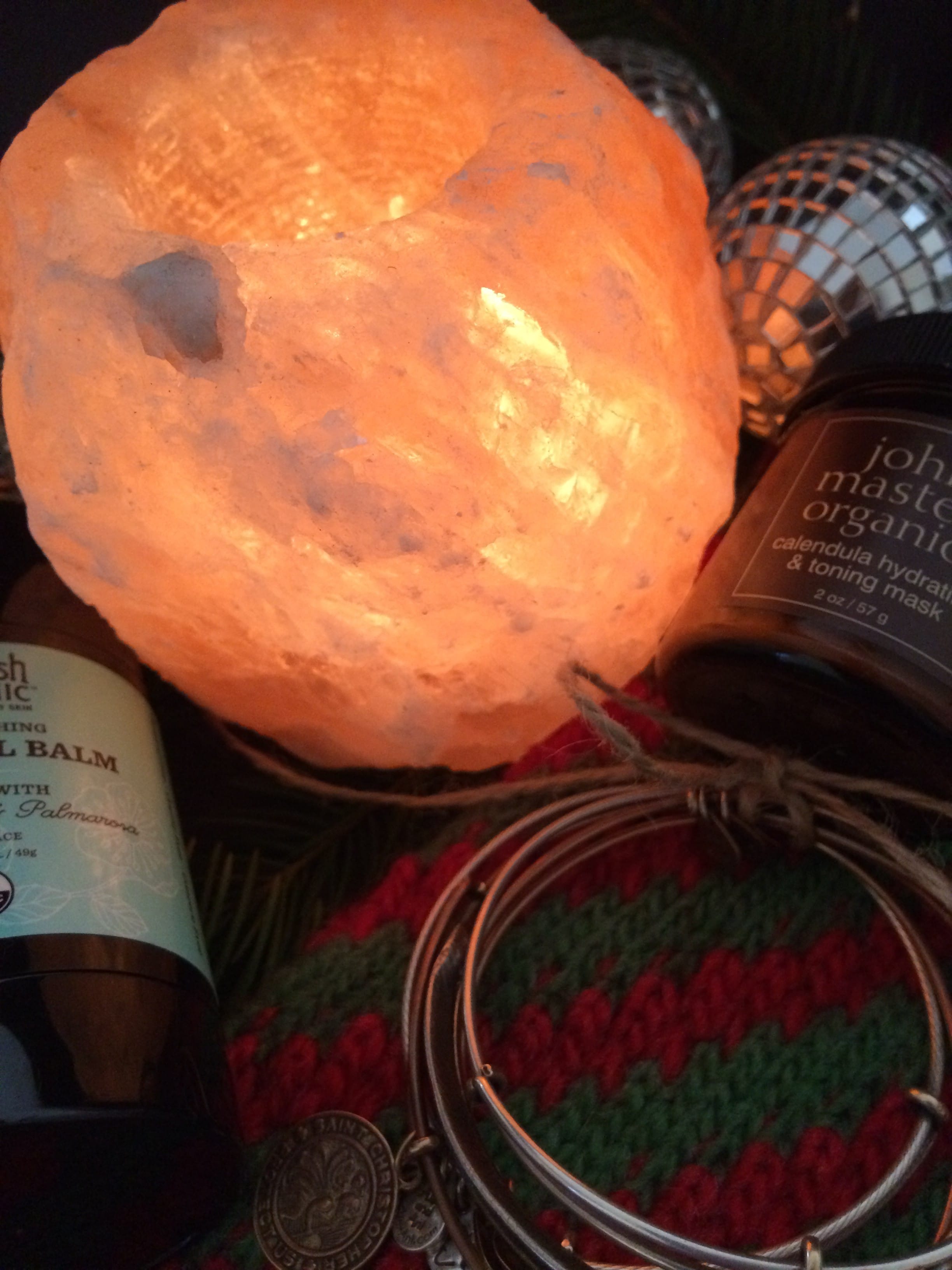 This magical Himalayan salt candle holder adds a touch of magic to any space.  Its benefits range from improving indoor air quality to lifting your mood, reducing allergens and naturally generating negative ions.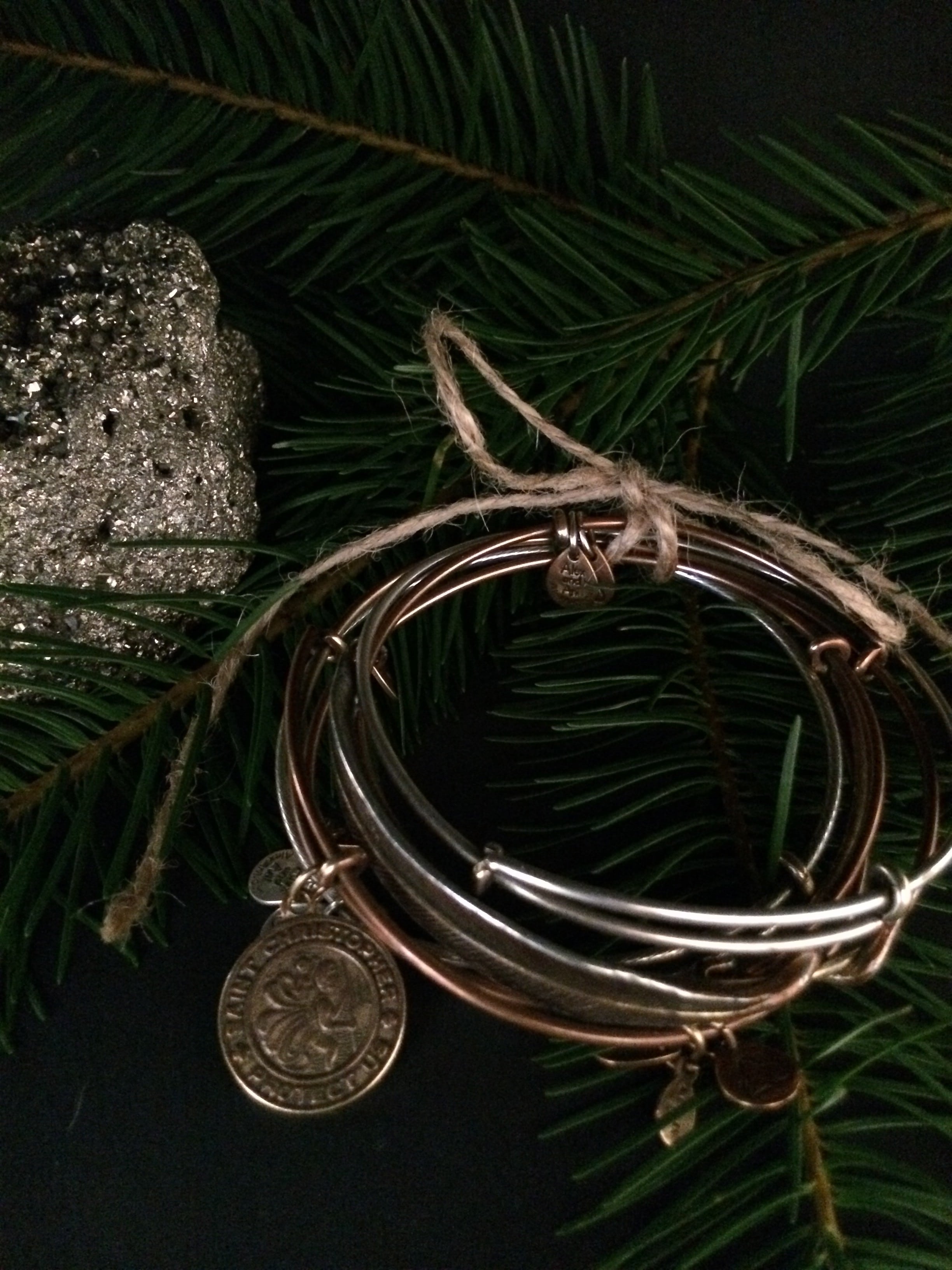 We replaced a classic lump of coal with a gleaming chunk of Pyrite. Who wouldn't love a beautiful glittering gift straight from the earth for the holidays?! Also known as "Fools Gold," Pyrite has been used as a magical healing stone throughout the ages.
These bangles from eco-conscious brand Alex & Ani are a perfect substitute to flashy costume jewelry that will surely go out of style by the next holiday season.  Quality, not quantity!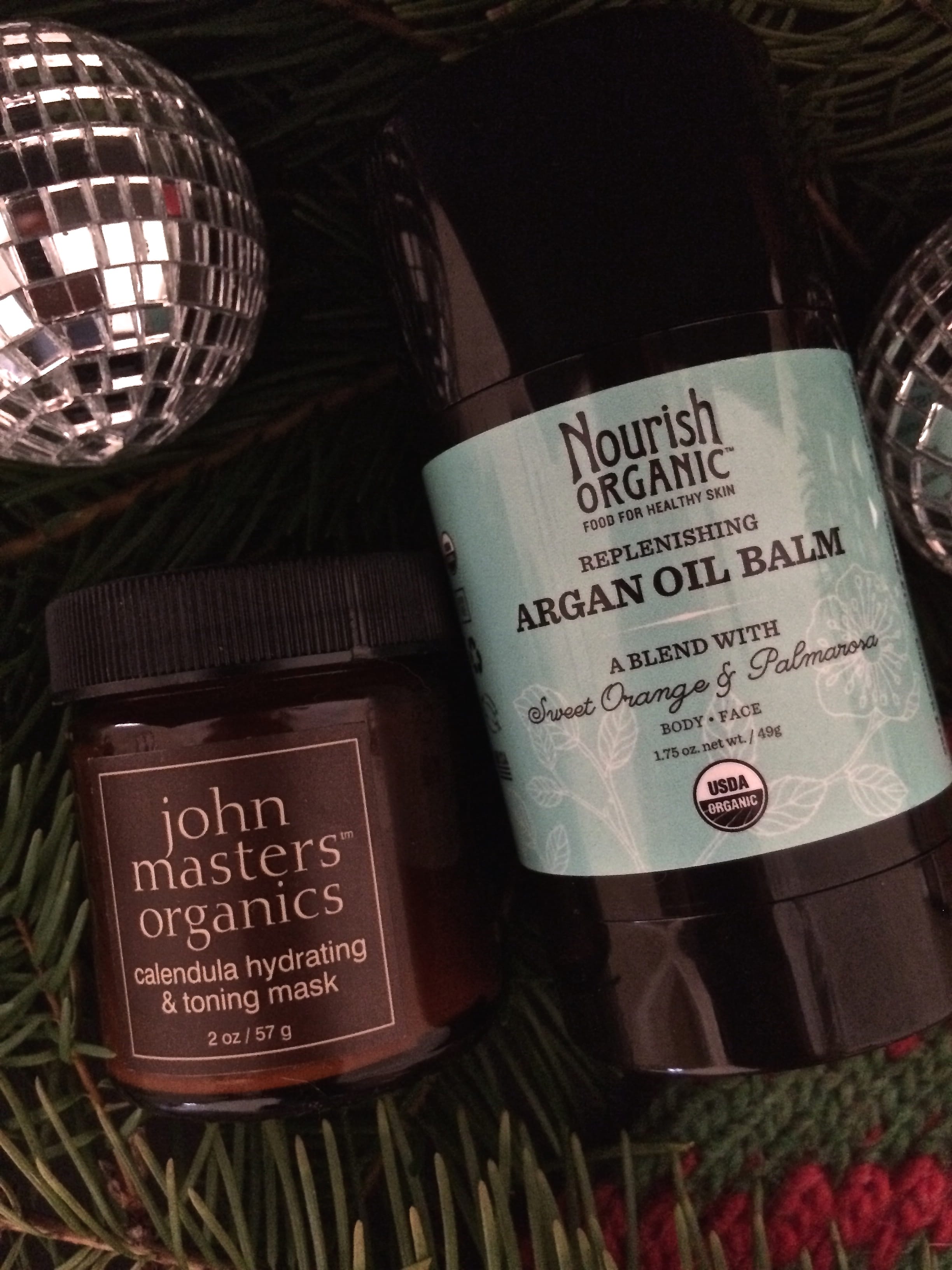 If your skin is feeling parched from the changing seasons, like ours is, the Calendula Hydrating and Toning Mask by John Masters Organics is the solution.  Mega-moisture packed in a luxuriously rich facial mask.
We are all about natural all-in-one products that are an easy and mess-free way to take your beauty routine on the go. Our new favorite find is the Argan Oil Balm from Nourish Organic. Infused with heavenly sweet orange and nourishing Palmarosa this is a lifesaver for parched lips, hands and face.  We would eat it if we could!
Let's all remember to be thankful for all we are given and able to share this season.  Happy Holidays from our family to yours! XOXO