High-Protein Black Bean and Corn Salsa Salad Bowl
Happy Cinco de Mayo!!! Any chance we have to make anything Mexican food inspired we take; especially if we can make it healthy.  Organic black bean and corn salsa is super filling & easy to whip up.  And, with the addition of hemp seeds, you have a protein packed meal.
Don't stress, it's simple……
Organic Black Bean 
and Corn Salsa 
15 oz. can black beans
¼ cup corn
1 tomato
1 garlic clove
¼ yellow onion
½ lime
¼ jalepeno
Olive oil
Salt & pepper
Cilantro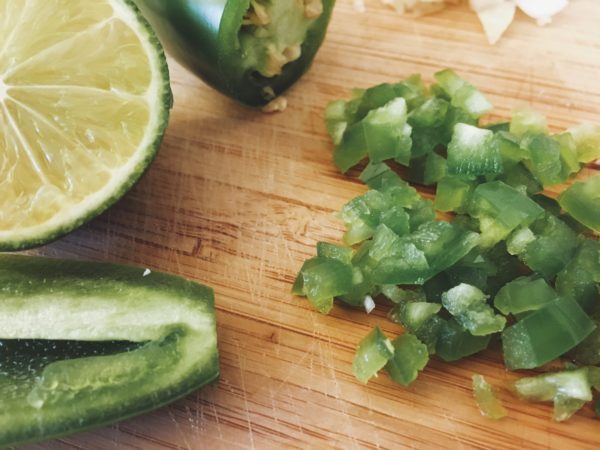 Salad
Mixed power greens
Purple cabbage
Cucumber
Organic hemp seeds
Start by rinsing one can of organic black beans & a ¼ of a cup organic corn. Pat dry & place in a medium size bowl.
Chop ¼ cup yellow onion, 1 organic tomato, 1 clove of garlic, ¼ piece jalapeno (seeds taken out) & a handful of fresh cilantro …Add to beans & corn.
Squeeze half a lime, a pinch of salt n' pepper & a few dashes of olive oil over ingredients, lightly toss together & top with hemp seeds.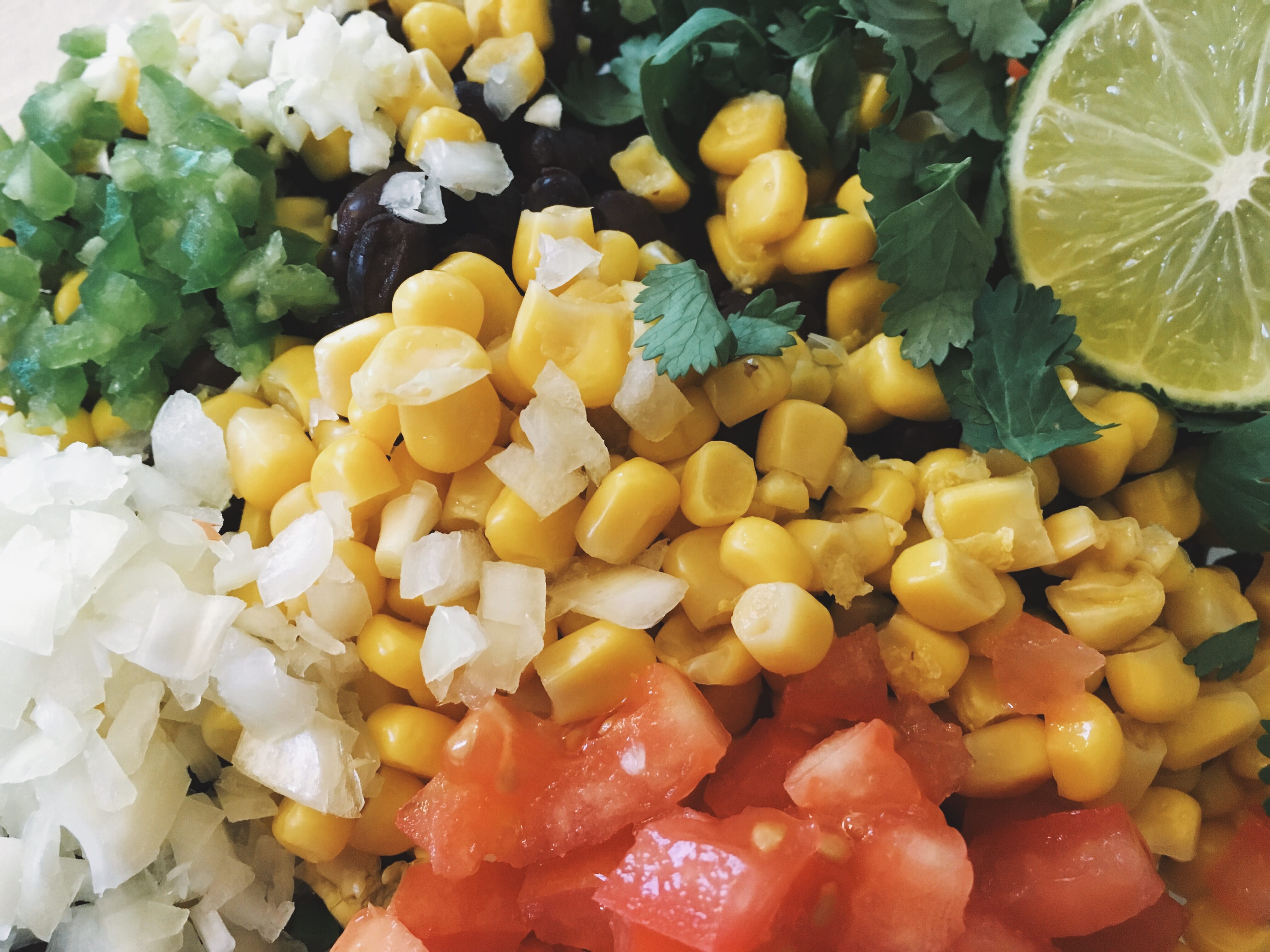 Honestly, I would eat this black bean and corn salsa just by itself. Don't tell. But today, we decided to give it a little extra powerhouse punch. We added it to a bowl of power greens, purple cabbage, cucumber & high-protein hemp seeds. Add avocado. Duh!  Obviously, this would be delicious as a taco or burrito topper as well : )
As far as dressing goes, be creative. I mixed up a simple vinagrette, using olive oil, rice wine vinegar, lime, salt n' pepper & finely chopped cilantro. However, a creamy vegan lime/cilantro dressing would be mouth watering too!!!