Cashew Cheese With Chives & Probiotics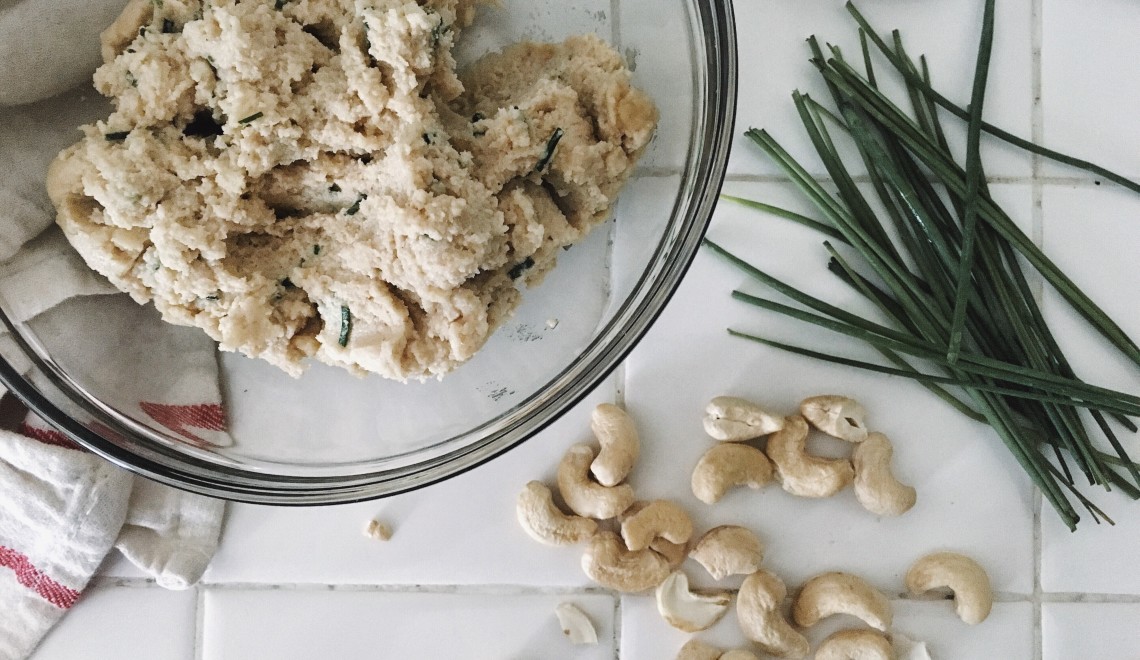 Most rainy Sundays we end up spending the majority of our time playing around in the kitchen, experimenting with new recipes and sipping on blood orange mimosas. (When blood oranges are in season you can't pass them up!) Last weekend, however, we decided to try out a slight variation from our normal cashew cheese recipe. There are so many different spins on dairy-free cheese recipes that it's fun to test a new one out every once in a while. The new addition in this one is the probiotic powder.   This post was inspired by a recipe we found in one of our favorite magazines, Mother Earth Living, which adapted it from the book The Probiotic Promise, by Michelle Schoffro Cook, PhD, DNM.
Creamy Cashew Cheese With Chives & Probiotics
1 cup cashews (Raw & unsalted)
1 cup filtered water
½ t. probiotic powder
1/3 cup melted, room temperature coconut oil
1 T. miso
¼ t. Himalayan pink salt
3 T. fresh, chopped chives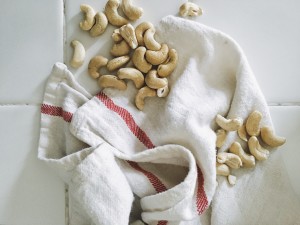 1.  Soak cashews in water for 8 hours or overnight.
2.  Add activated cashews with a touch of their soaking water to food processor. Blend for about a minute and a half to form a smooth, hummus like consistency. Transfer into a glass or ceramic bowl.
3.  Add the probiotic powder; stir together. Cover with a dishtowel, place on counter away from sunlight and allow to ferment for 8 to 12 hours. The longer you let the cheese sit and ferment, the stronger the taste.
4.  Add coconut oil, salt and miso. We chose to use Organicville Organic Red Miso, but feel free to use a lighter miso for a more subtle taste. Rinse and chop chives; gently stir to combine.
Not only is this cheese delicious, it's nice knowing that you're feeding your belly lots of healthy probiotic goodness with every bite. One of the reasons we love dairy-free cheese is it's versatility. It's scrumptious on a toasted slice of sprouted bread. As a veggie dip. Or even a dollop on top of your power greens!