Call of the Vialed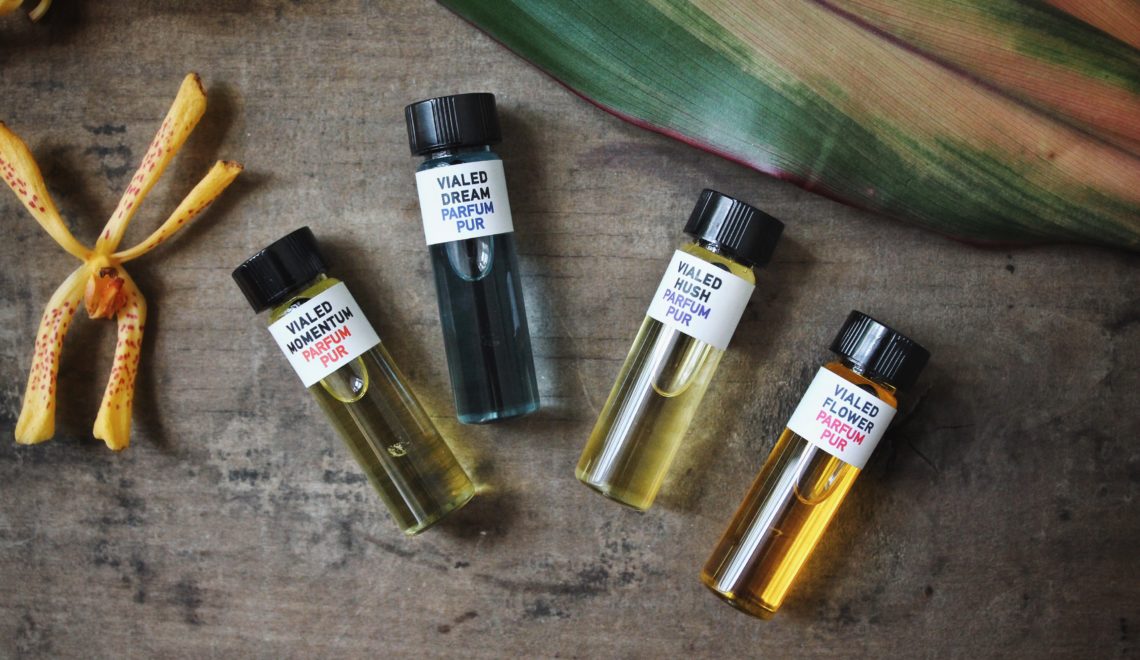 Here at The Conscious Collective, we're all about badass women sharing their talents with the world in mindful & sustainable ways. Perfumer Lauren Blevins is one of these rad ladies, sharing her skills at aromatherapy through her new sustainable & socially responsible line, Call of the Vialed. Founded in San Fransisco, Call of the Vialed supplies gender neutral perfumes made from sustainably-sourced plants & materials. All of her products are free of synthetics, solvents, parabens & other unnatural substances commonly found in conventional perfumes.
In addition to being a 'clean' product, Call of the Vialed also sources local whenever possible to cut down on their transportation related carbon footprint and ships in minimal & recyclable packaging. The glass vials the perfumes come in are also recyclable. In fact, if you send your empty vial back once it is empty, they will refill it for you.
Each of the four scents of the Parfum Par line are unique & really do inspire the feelings & elements after which they are named. The Vialed Flower starts out sharp & spicy, but as it melts into your skin it transforms into a scent most akin to a hot cup of chamomile tea. The Vialed Momentum is like a quick jolt of energy. I've been applying it before yoga classes -it even helps extend the life of my all natural deodorant. If you can't decide which scent might be for you, Call of the Vialed offers a sample of all four.
receive 10% off your order with code CONSCIOUS at checkout until June 30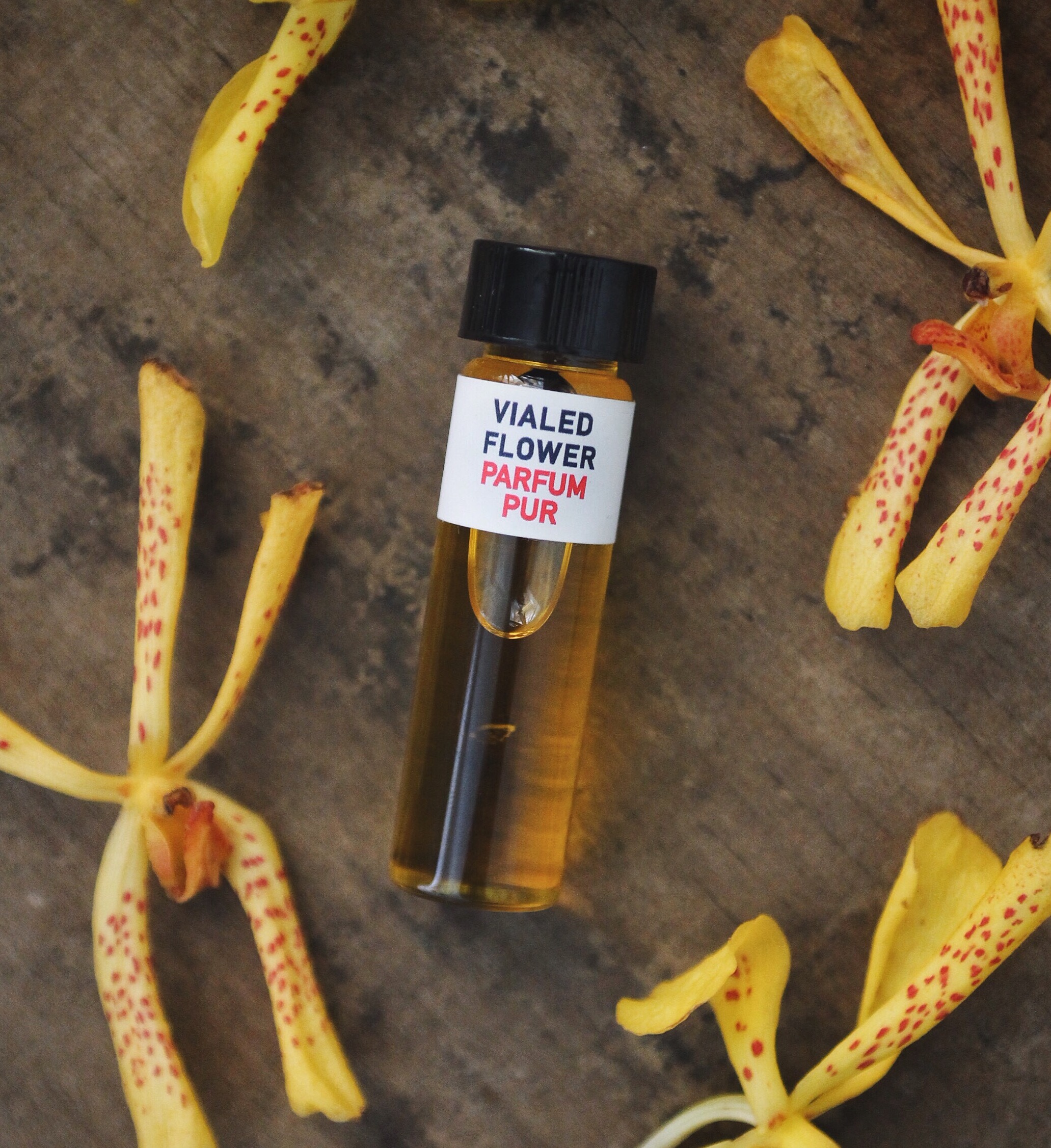 words with lauren blevins
1. What was your main inspiration for starting Call of the Vialed?
Psychology and irreverence. Like music, scent reinforces aspirations and emotions; each perfume is named after a force of nature, in a way. In the spirit of irreverence, it was important to remove any synthetics and gender binary from the equation. Some perfumers might find that constraining, but, I sleep better.
2. Do you forage for any of your ingredients yourself? If so, where do you you usually like to go? What inspiration do you find there?
In the beginning, I would forage around my neighborhood for berries, lavender, eucalyptus, and other plants for tinctures. We all have a vivid memory of a smell, and one of mine is the night-blooming flowers in Northern Californian springtime! Considering global regulatory requirements for ingredients and a need to scale production, I can't get away with this anymore, but I make sure to work with trusted sources and purest perfume-grade oils. It was an incredible upgrade getting lavender from French ecology.
3. We love your Vialed Momentum Parfum Pur -what were your greatest inspirations while designing this scent?
Caffeine. Historically, citrus oils have been used to uplift moods and sustain energy, concentration. So, I designed Vialed Momentum to be like a carefree, encouraging shot of espresso to get you going when you need a mental edge, with a hint of mischief.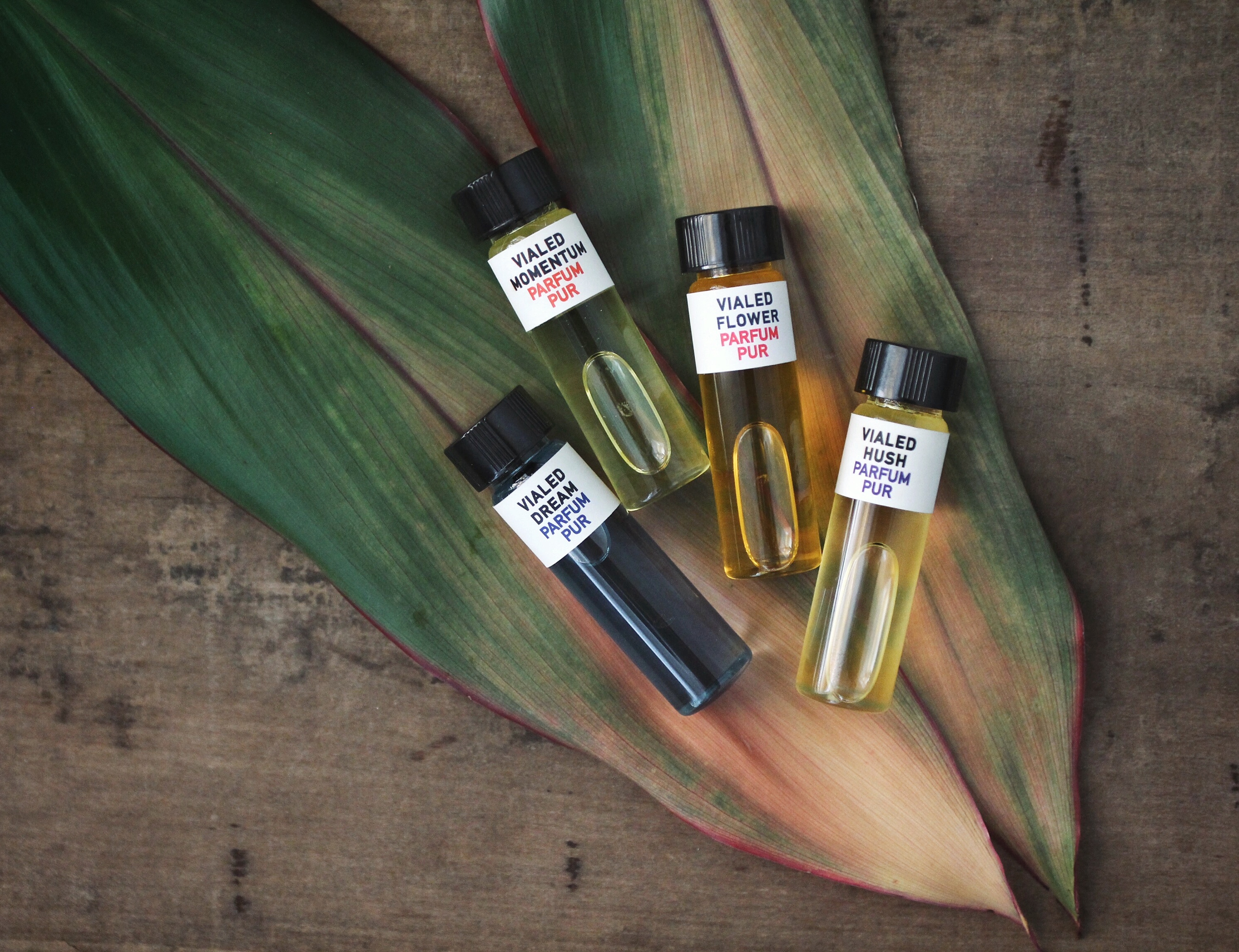 4. We think it's awesome that customers can send back their empty vials to be refilled when they run out. In what other ways do you use sustainable practices?
Ingredients are sustainably cultivated in a variety of ways. For instance, our sandalwood oil only comes from already-fallen trees for minimal impact. The carrier of meadowfoam seed oil was chosen for its aversion to waste: it's ecologically abundant, and has a long shelf life. Whenever a direct order comes in, we minimize packaging by omitting the unit carton and instead wrapping the vial in biodegradable and recyclable mailers– even the film that seals our 7mL vials is biodegradable.
5. Whats your favorite ingredient to work with & why?
The most ever-changing ingredient: the wearer's skin chemistry. A prevailing myth is that fine fragrance will smell differently per person, but this really only holds true for scents that are naturally-derived. Synthetics are very linear and evolve the same way on everyone. So, each scent I develop is tested on a spectrum of skin types. Only then can it be good to go!