Bryce Canyon Winter Travel Guide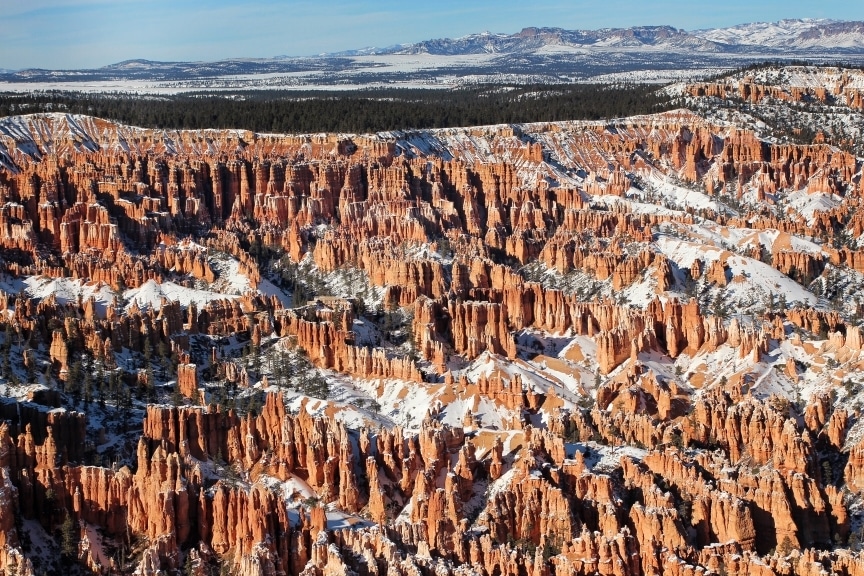 Bryce Canyon National Park is not just a summer hiking destination, but is also a magical place during the winter once it has been lightly dusted by snow. On the coldest days, the 6 main lookouts along the paved rim path can be driven between allowing for time to warm your bones in the car between each stop. On the warmer, sunnier days, we suggest hiking down into the hoodoos and admiring the beautiful views from within the crevasses of the canyon. While travel to Bryce Canyon is in no way difficult during the winter, it is different than traveling there during the summer. Here is a guide with some tips & tricks for traveling to Bryce Canyon during the winter that we found most useful: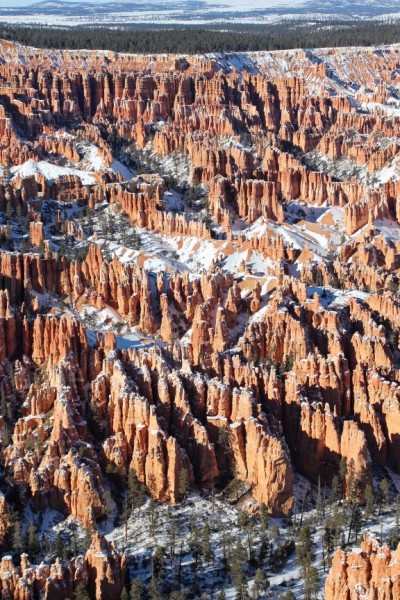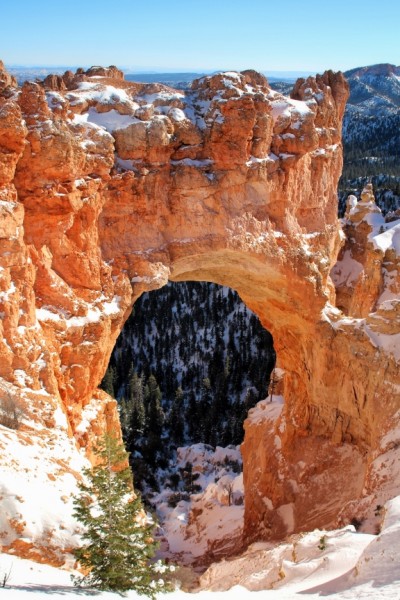 Bring ALL of your own food!! Figure it out & plan ahead. Seriously. This is the most profound advice we can give. During the chilly off season months, all of the restaurants in Bryce close, except for one: Ruby's Inn Cowboy's Buffet & Steak Room. The restaurant is exactly what you would expect -a steak buffet. Because they are the only restaurant open for dinner within miles, the line to see the host for a table can take up to 30 minutes to get through, especially if a bus of tourists was dropped off right before you. We stopped by Ruby's expecting a cultural experience of sorts & were not disappointed. You can check out their Yelp to get a better understanding here.
If you plan on trekking down between the hoodoos (which we suggest you do!!), you will need to bring appropriate footwear. On the trails, the snow gets packed down and can become quite icy so extra traction is needed to safely walk along the sometimes steep paths. We suggest bringing traction devices that can be easily attached and removed from waterproof shoes like those from LL Bean.
The Bryce Canyon Park Rangers lead free snowshoe tours during the day as well as full moon guided snowshoe tours through the canyons which can be very magical. Visit the Park Rangers website here for exact details as well as other winter activity lists.