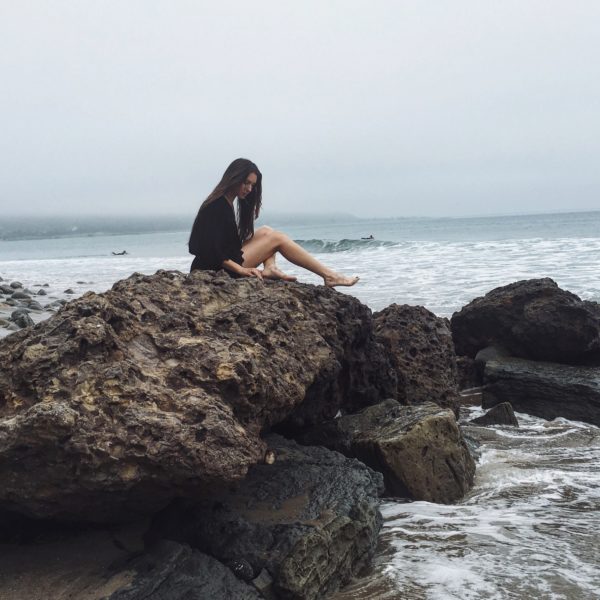 Reflecting on my journey toward cultivating and nurturing a healthy lifestyle, I feel truly blessed that it began at my birth. I was born into a healthy, active family that valued nutrition, exercise and overall conscious living. I was also born in Northern California, in a small city surrounded by agriculture, and just a half-hour from the Pacific Ocean. I remember going to the farm markets, where fresh, organic produce was plentiful. A Sunday afternoon in the Fall meant a drive past vineyards and orchards, and maybe a stop at a family farm to taste a dozen varieties of heirloom apples. Or a picnic at a small, independent cheese factory resting amidst rolling green pastures. I didn't have to leave home to experience those kinds of things though. Two of my favorite childhood memories are of planting and nurturing our family garden, and of picking wild blackberries along the banks of the creek that ran through my grandparents' property in Oregon, then making berry pie alongside my grandmother (and grandfather!).
Idyllic? Yes. But, although I didn't realize it then, my good fortune ultimately came not from the immediate gratification those tastes and smells and visual stimulation brought, but from a concept I somehow grasped along the way: interdependence. The seed had been planted in me and was nurtured that everything — in nature and in our care for our bodies and the planet – is dependent on, and affects, everything else. Consequently, the prevailing practice of thoughtlessly taking from the earth without giving back doesn't sit well with my heart. I vow to do my part to change that practice.
I guess I can say my personal awareness was also greatly enhanced during my more than a decade as a fashion model. I saw both ends of the health spectrum. While some models lived a healthy lifestyle of proper exercise, nutrition, using proven plant-based beauty products and so on, others turned to drastic diets, pills and otherwise unhealthy alternatives as a quick fix. Unfortunately, those quick fixes prove harmful in the long-run, physically, psychologically and emotionally.
Maybe, through The Conscious Collective, Rachel and I can make a small contribution toward raising awareness and effecting change. Change in the ways we all treat the earth, and a shift in the ways we treat ourselves.